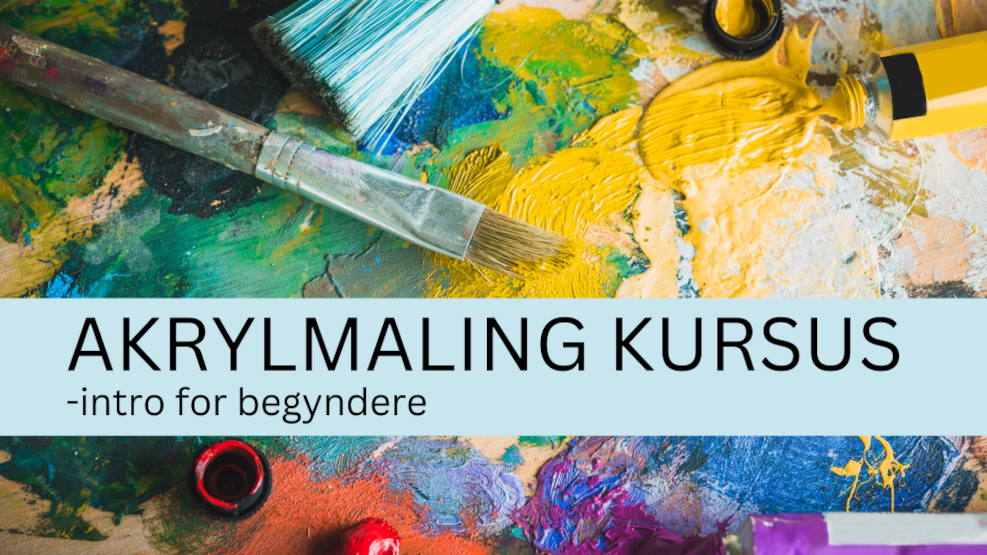 Acrylic painting for beginners with Malene Grotrian
Do you love being creative and don't prioritise it at home or have you never painted before and are curious? Then you can now sign up for the morning class, which starts in January
Over 4 Monday mornings, you will be introduced to the world of colour and painting through experimental and educational exercises. We work with theory and practical exercises to give you an understanding of this versatile medium. We paint together in an inspiring and cosy artist's workshop while you can let your creativity unfold and learn from experience and each other.
During the 4 mornings we will cover the following topics: simple colour theory/colour mixing, composition theory, painting techniques and texture, introduction to different tools. Themes we paint: people, nature, animals and emotions.
The course is for beginners and other creative souls. Prior knowledge is not necessary and you can easily come to a single evening and get something for your creative process.
Price: 1150kr for enrolment for all 4 sessions (incl. all materials) or 300kr/evening.
(Max. places: 10)
Registration is only valid upon payment on mobilpay: 407199.
Teacher: Artist Malene Grotrian
If you have further questions please contact: +45 52823467