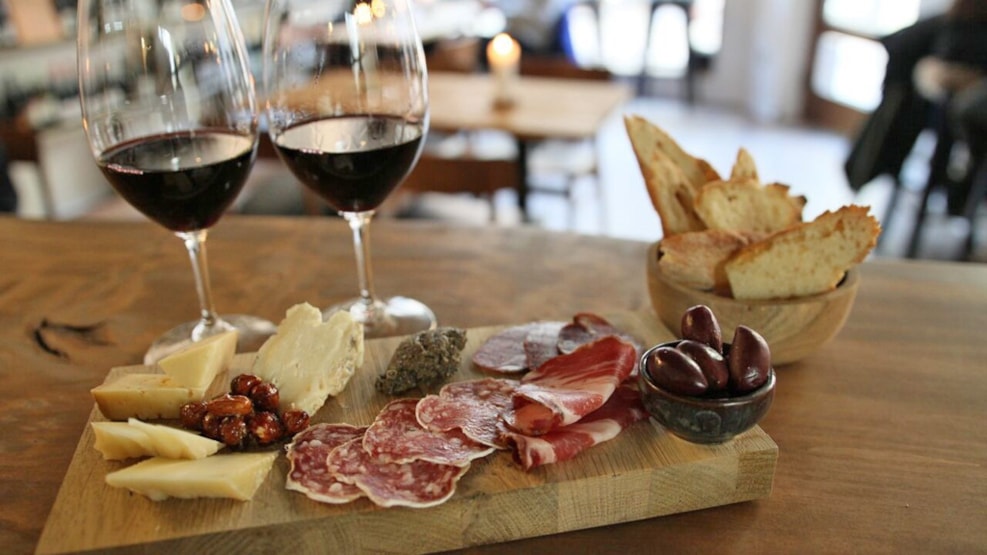 Anduma Vinbar
At Anduma vinbar (wine bar), the emphasis is on wine and an intimate atmosphere. The wine bar offers around 200 different wine labels of which a minimum of 70 can be purchase by the glass. They always try to find just the perfect glass of wine, while you relax and enjoy the atmosphere.
Anduma Vinbar in Vejle is a small and laidback bar with room for about 20 seated guests. Here, the décor and music unite to offer a welcoming and embracing atmosphere. At Anduma Vinbar, the wine takes centre stage – it's a wine bar in the true sense of the term. The wine list centres on European wines, although the wines vary widely in both flavour and style.
You can also enjoy culinary dishes such as charcuterie, cheese, bread, olives and tapenade. The dishes are available in different sizes, whether you simply crave a snack or prefer something more substantial. Anduma Vinbar welcomes everyone, whether you are a wine expert or are eager to learn.