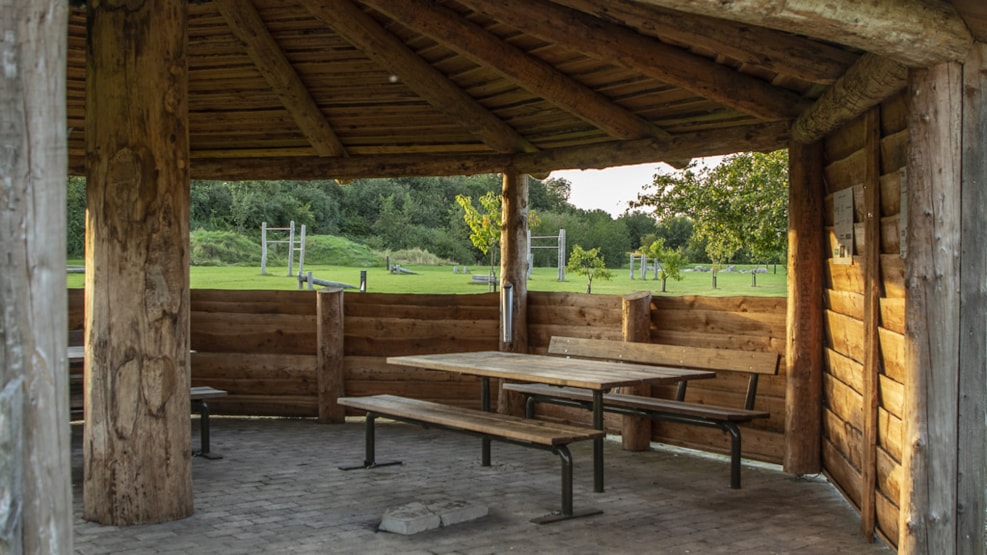 Balle – picnic shelter
Picnic shelter located in the small town of Balle behind the Dagli' Brugsen supermarket and with the care home Stensvang Plejecenter as its nearest neighbour. The shelter has room for 24 persons also with access for wheelchairs.
Facilities: Picnic shelter, tables and benches
Number of persons: Room for 24 persons under roof
Toilet: No
Access to water: No
Access to firewood: No
Other facilities: The shelter is disabled friendly, since you can remove some benches to give wheelchair access. The key to the benches is available at the care home.
Parking: By Dagli' Brugsen, Steen Blicher Vej 1, 7182 Bredsten or at Stensvang Plejecenter, Steen Blicher Vej 51, 7182 Bredsten