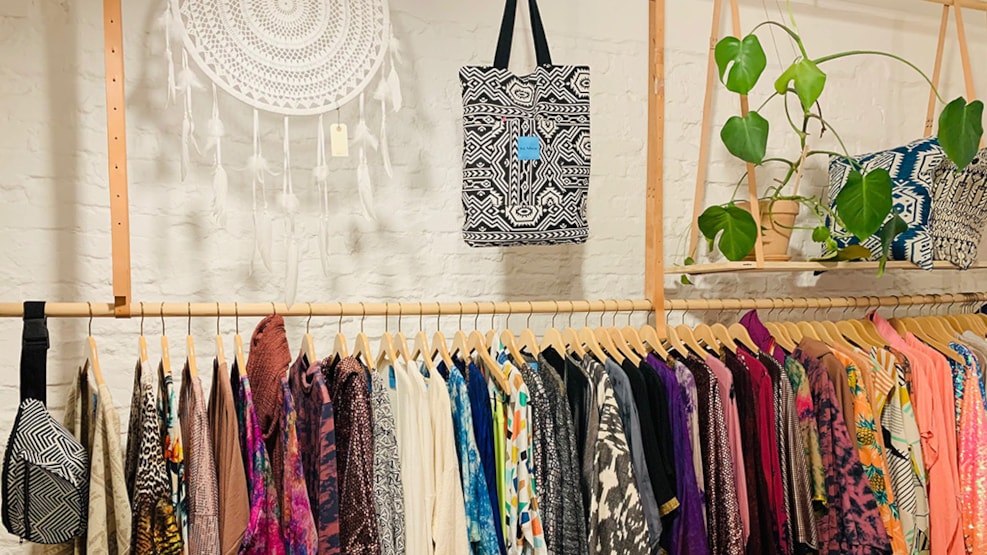 Best Behavior
Unique designs – slow fashion. This is sustainable fashion from top to toe run by three co-owners selling unique Best Behavior designs and yoga brand Yogamii. Expect crystals, colourful scarves, dreamcatchers and biodegradable face glitter.
A sustainable, colorful universe in lively Nørrebro
Among cozy cafees, galleries and secondhand stores you'll find Best Behavior. A small, colourful shop with a mindful mission. It wishes to create comfortable, creative and colourful clothes – all produced sustainably. At Best Behavior you'll find soft, cosy items with beautiful patterns and lots of colour. They are well known for their capes – both those that are more casual and others that are more party-oriented.
The more glittery capes were designed by one of the shops designers and part-owners, Malene Brøchner when she required something fabulous for her DJ gigs. Co-owner and designer Marie Walsøe is also responsible for developing the collections and Lili Denta is described as the administrative Guru who has been to India more times than they can count.
Discover an authentic social enterprise
In developing their clothes, they work towards zero waste using fabric scraps for bags, scrunchies and keychains. Many of the clothes are made from organic cotton and silk from second-hand saris. They work with great transparency in the production of the items. To them, it's important that their suppliers also work with respect for materials, staff and the environment. They always work to ensure the best possible conditions for their workers and even donate some of their earnings to Indian girls needing financial support to get a better education.