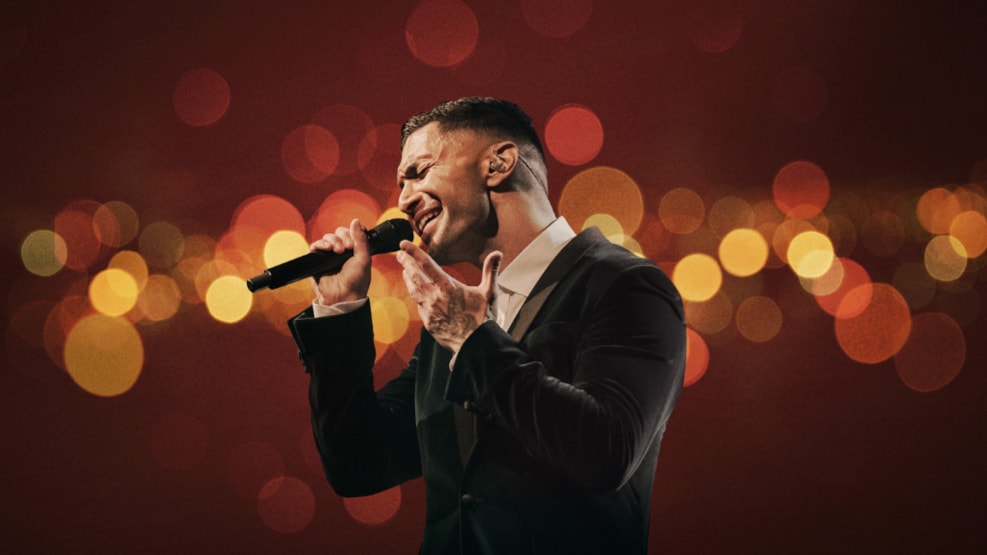 Burhan G. and the Danish Underholdningsorkester bring Christmas Magic to Royal Stage in Hillerød.
The annual Christmas tour traditions continue as Burhan G & Danmarks Underholdningsorkester come to the Royal Stage with their enchanting Christmas show.
Get in the Christmas Spirit at Royal Stage in Hillerød
Burhan G and Danmarks Underholdningsorkester come together for a magical evening where the Christmas peace descends in beautiful harmony. Look forward to experiencing refreshing new interpretation of beloved Christmas classics and taking a nostalgic journey with selected hits like 'Jeg' I live', 'Din For Evigt', and 'Kalder Mig Hjem'.
On the playlist, you can, of course, find Burhan G's very own Christmas calendar classic, 'Tinka' from 2017, and be prepared to be enchanted by the songs from Burhan G's Christmas album 'Et Barn Af Jul', an album that has transformed into the sound of Christmas in countless Danish homes.
This album uniquely blends Burhan G's Christmas hits and beautiful interpretations of timeless Christmas hymns like 'Glade Jul' and 'Der Er Noget i Luften'. It also includes the iconic Christmas song 'Nu Er Det Jul' from "Nissebanden i Grønland," which has spread Christmas joy for over 30 years.
Transport and Parking
Buses 305 and 600S from Hillerød Station have a stop right at the entrance to Royal Stage.
It only takes 10 minutes to walk from Hillerød Station.
Parking at Royal Stage is free.
Accessible parking spaces for people with disabilities are available near the main entrance.