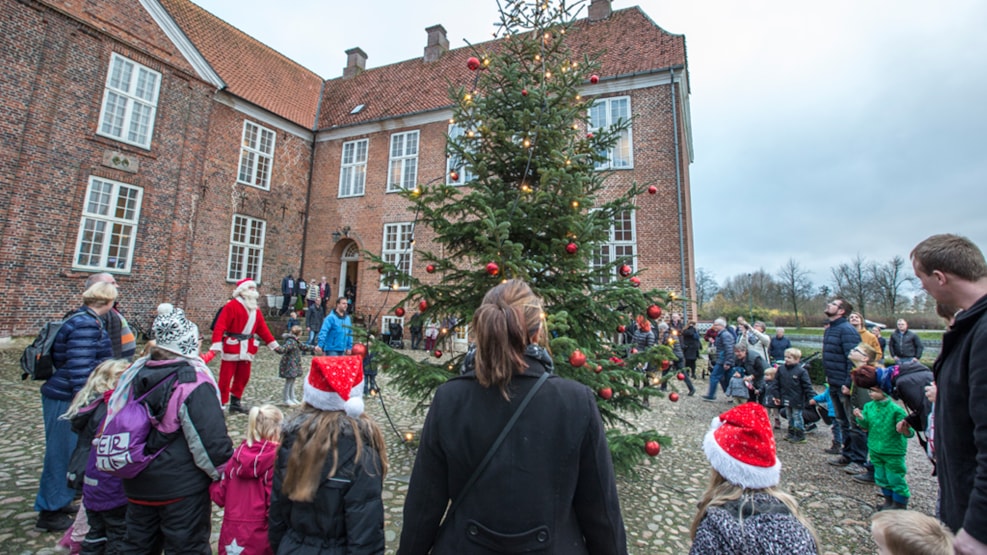 Christmas and adventure at Gram Castle
Meet the elves at the castle and visit the Christmas market.
The castle itself will be the central venue for Gram Slot Castle's Christmas festivities. 
From 10:00am to 4:00pm - Saturday and Sunday on November 25 and 26, December 2 and 3, and December 9 and 10.
Visit the Christmas market at Gram Castle. In the last weekend of November and the first two weekends of December, Gram Castle opens its doors to a festive Christmas atmosphere. In the atmospheric Gramgaard, there are vendors ready with ceramics, Christmas candies, decorations, warm winter clothing.
Pyrus Visits the Market In addition to the stalls, you can experience Pyrus, who spreads Christmas magic and smiles in the Holstein barn. Remember to book your tickets well in advance. You can book tickets here.
Elves and Christmas Fun for Children Once again this year, you can visit the adorable elves who create a delightful Christmas activity space for children near the mini-zoo with riddles, songs, and other whimsical activities. There will also be the opportunity for a riding on horses. 
You can buy some Christmas sweets in the café, and in the restaurant, you can order a Christmas platter. Remember to reserve your Christmas table if you wish to dine in the restaurant at phone +45 74 82 00 40.
Admission for Guests: To access the stalls at the castle and Gramgaard, as well as the Christmas elf antics in the Christmas barn, you will need an admission ticket.
The prices are as follows: 0 – 4 years: Free 5 – 12 years: 50 DKK 13 – as old as Santa Claus: 100 DKK
To experience Pyrus at the Christmas market, you need to purchase a ticket for the show that suits you.
The prices here are: 0 – 4 years: Free 5 – 12 years: 50 DKK 13 – as old as Santa Claus: 100 DKK.