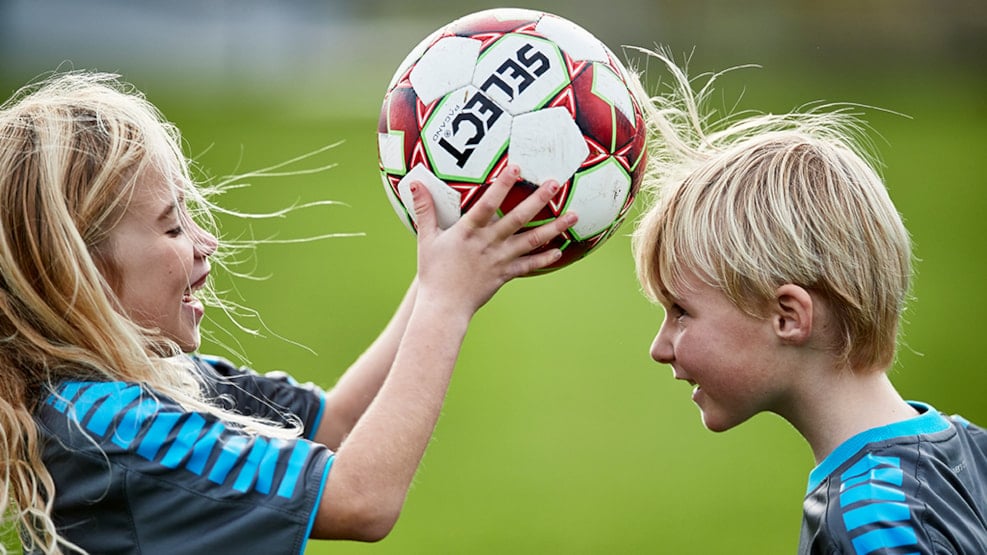 DGI Sydøstjylland
Sports and exercise are good for body and mind. Thanks to the many hundred local sports clubs, you can easily try a variety of different sports and outdoor activities. DGI gives you an overview of events that you can participate in for free.
Active events for children and adults
DGI is a sports association with more than 1,5 million Danish members. The local department, DGI Sydøstjylland (Southeast Jutland) have approximately 500 local sports clubs as members, each arranging events and activities. Many of these events are available to the public. Some for free – others require payment. The number of available events is big, and you will surely be able to find an event that you find interesting, no matter if you are a child, adult or senior. You an experience anything from street soccer over swimming to handball, fitness, and running.
Is there a specific activity that you would like to try? It is not necessary to join a club. You can start off by participating in an open event and find out if it is something for you.
An overview of active events
With DGI's digital activity calendar, you can get an overview of future events in Southeast Jutland (In Danish). You can sign up for all events directly from the calendar. In the filters you can choose the sports and activities that you find interesting.
About DGI
With approximately 1,5 million members, DGI is Denmark's second biggest sports association. For more than 150 years they have cooperated with the sports clubs and municipalities to make the Danes more active – and ideally join a club. DGI creates awareness of the clubs' activities and educate, develop, and guide the many volunteers that are crucial to the existence of the clubs.