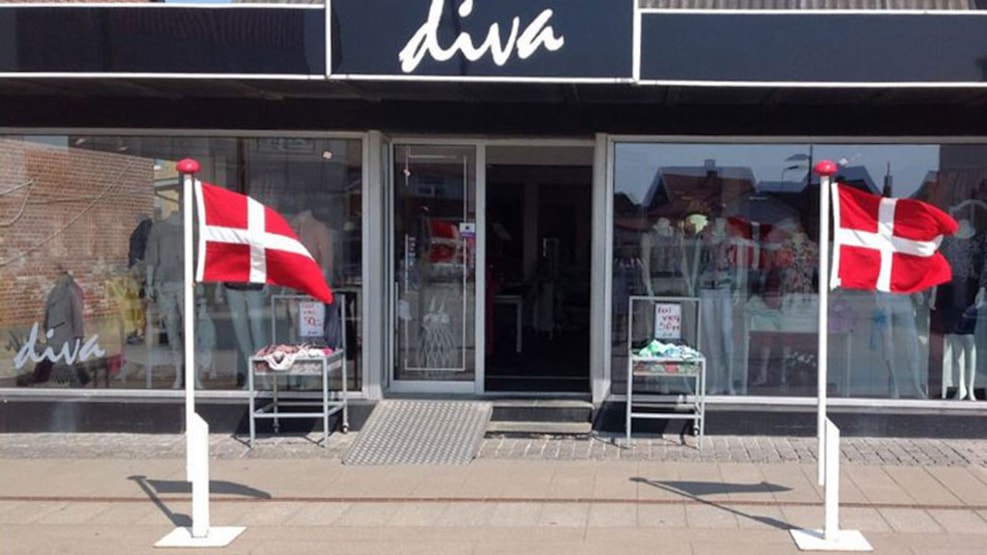 Diva Hirtshals
A woman's fashion store in the middle of Hirtshals.
Are you looking for nice and beautiful clothes, then Diva is the store for you. At Diva in Hirtshals you can find clothes, lingerie and coats. The clothes at Diva covers ages 25 and up.
Diva in Hirtshals was established in 2012 and are located in Nørregade 15.
High Service
At Diva in Hirtshals high service is delivered and the staff at Diva strives to provide the customers with the best personalized service and an honest answer.
Brands at Diva:
Gerry Weber, Micha, Long Island, Soulmate, House of Soul, C.ro, Wearhouse, Brax, Margit Brandt, One Two, Pont Neuf, Choice, Anna Montana, Skovhuss, Triumph, Falke, Junge, Frandsen, Etage, Molly Jo, Simonsen, Charlotte Sparre, Windfiel, Våge, Signal, ZERRES, ASP, Lebek, Loft Pedersen, Danwear, Jensen Danmark.