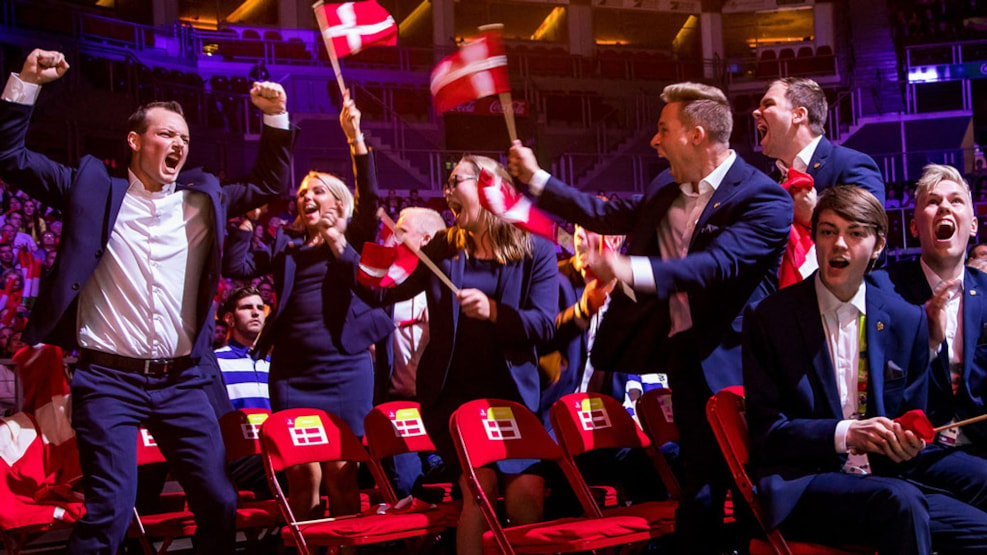 EuroSkills2025
Tuesday 9. September - Saturday 13. September, 2025.
Denmark is hosting the official European Championship for young skilled workers in 2025. EuroSkills will take place in the MCH Messecenter Herning from 9. - 13. September, 2025. Expecting up to 100,000 spectators, this event will feature around 700 skilled young professionals from across Europe competing for European Championship medals in 38 different professions at EuroSkills 2025.
More skilled workers and green transformation
EuroSkills 2025 presents a historic and unique opportunity to create renewed interest in vocational education. Among the many attendees are tens of thousands of youth interested in education, who witness the competitions, explore the various professions, and experience live demonstrations in specific Try-a-Skill areas.
A central aim of EuroSkills 2025 is to increase interest in the various professions, as there is an expected shortage of skilled professionals in the coming years. This shortage poses a serious challenge for economic growth, welfare, and the green transition.
EuroSkills Herning 2025 is supported by the Ministry of Children and Education, Herning Municipality, Central Denmark Region, the Confederation of Danish Industry, the Danish Confederation of Trade Unions, and SkillsDenmark.
Read more about the European Championship here.