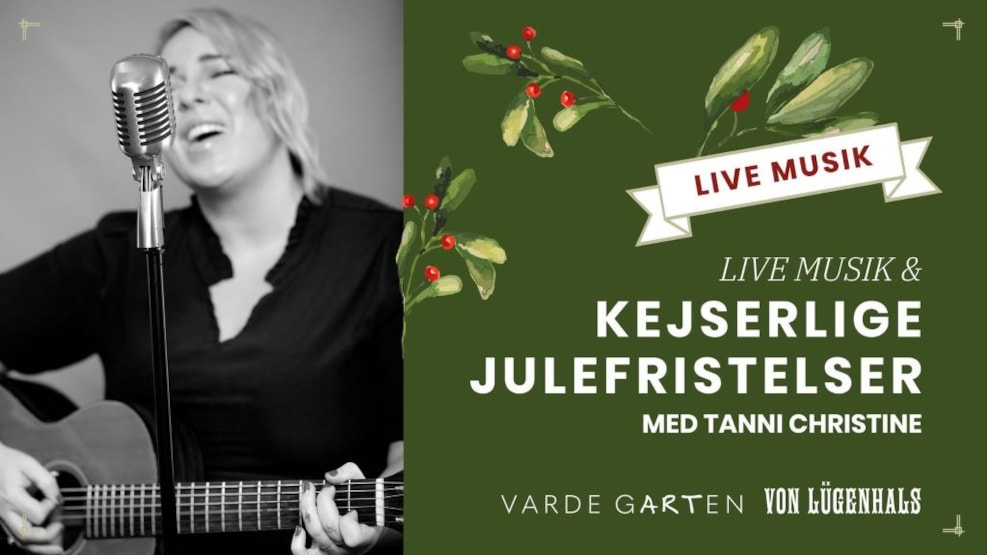 Imperial Christmas temptations and LIVE MUSIC with Tanni Christine
That's right - it's true - December. Today from 16.00 - 18.00 we have LIVE music in the pub with Tanni Christine - where you can enjoy a cold draft beer, a homemade schnapps and an exquisite imperial lunch.
We're ready with Christmas spirit and festive cheer here at Von Lügenhals. The kitchen is ready with an imperial Christmas plank and homemade schnapps. VARDE GARTEN is decorated with thousands of Christmas lights and we are ready to create the most beautiful Christmas atmosphere. We welcome you with a light and delicious menu that will make your taste buds sing. The focus is on seasonal ingredients - all you have to do is enjoy the food, each other and the imperial atmosphere, and we'll take care of the rest.