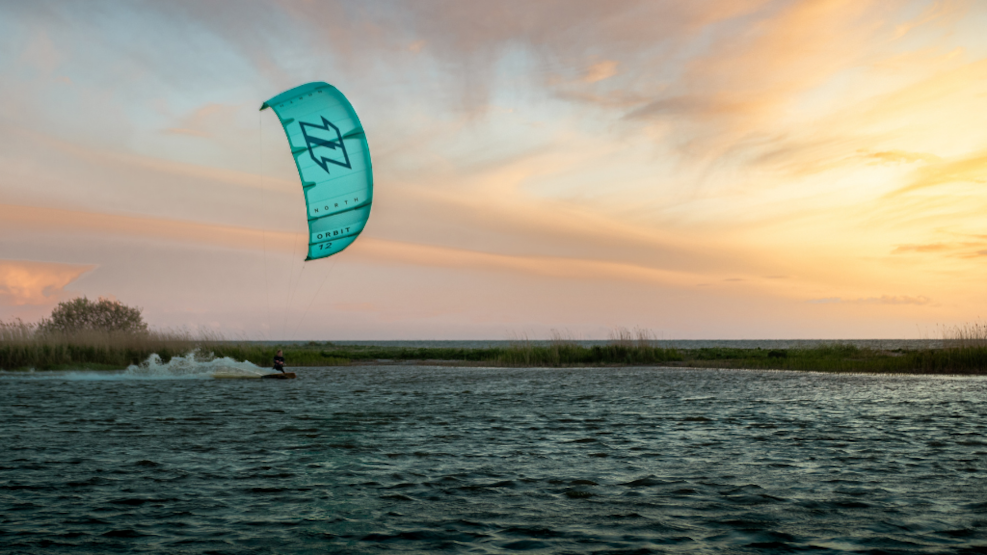 Kitesurfing with Kitekollektivet
Kitesurfing is one of the fastest growing sports in Denmark. This is due to the ideal Danish wind and water. Kitekollektivet was founded on an ambition to help both young and old learning the adrenalin filled sport in a safe way. Kitekollektivet wants to facilitate kitesurfing as a team sport where people of all skill levels join on the beaches of Sealand.
Kitekollektivet – Be part of the community
Kitekollektivet wants you to take part in a course and become an active member of the community. When you participate in a course, we follow you all the way: From the first time on the water until you buy your own equipment and can kitesurf on your own. The aim is for you to turn up on the beaches to kite, to an event, or a camp with others from Kitekollektivet – even after you've completed the kitesurfing course.
Kitesurfing on the Danish coastline
Danish nature has so much to offer, and the conditions for kitesurfing are excellent. With so much coastline, so much water, and so much wind, Denmark is the ideal place to set up your kite.
Can I learn to kite?
Everyone can learn how to kite. There are no specific age or physical requirements you must live up to – kitesurfing is an inclusive sport and a fun activity for everyone. Kitekollektivet and the courses are for people who wish to learn how to kitesurf or improve their existing skills.
How and when can I join?
Kitekollektivet offers private courses as well as courses for friends and groups. Do you want your first time on the water to be only you and the instructor? Do you wish to bring your friend and share the experience with them? Or do you want to go on the water with a whole group of friends?


The Kitekollektivet instructors
In 2021 Kitekollektivet has five instructors but is expanding with more. Every instructor has a passion for kitesurfing and loves putting a smile on the students' faces when teaching to surf.
These are the places to kitesurf
This is where Kitekollektivet surfs:Lynæs, Nivå, Sydvestpynten(Amager), Ved Café Sylten(Amager), Farø (Bogø), Sanddobberne og Landerslev.
What equipment should I bring?
To participate in the Kitekollektivet courses, you only need to bring: Swimwear, a towel, high spirits, and clothes appropriate for the weather. You could also bring some snacks, drinks, and sunscreen.
Wind and weather decide
If the weather forecast looks dim, we will move the Kitekollektivet courses to a different date. To kite, we need at least 6 m/s, and the wind must come from the West, South, or East. Other weather phenomena can also lead to a cancellation.