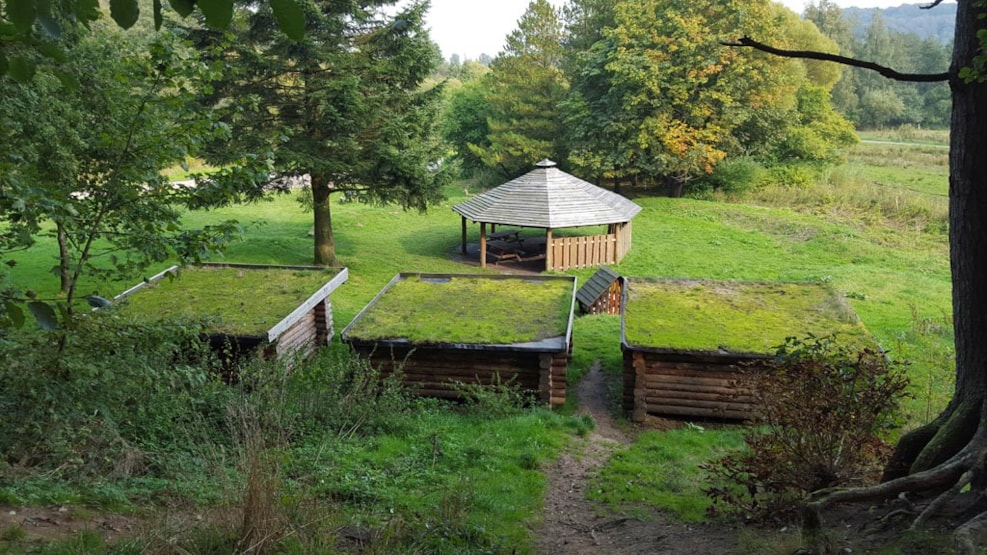 Kvak Mølle – campfire shelter
The campfire shelter is located in beautiful surroundings close to Bindeballestien and Vejle Å. Room for 15 persons.
Facilities: Campfire shelter, tables and benches
Number of persons: Room for 15 persons under roof
Toilet: Yes – at Haraldskær Avlsgård, approx. 400 metres away (between 6:00 and 22:00).
Access to water: Yes
Access to firewood: Yes
Other facilities: Primitive tent site and three shelters
Note: The site is used extensively by canoeists on the river during the summer months
Parking: Kvak Møllevej 31, 7100 Vejle