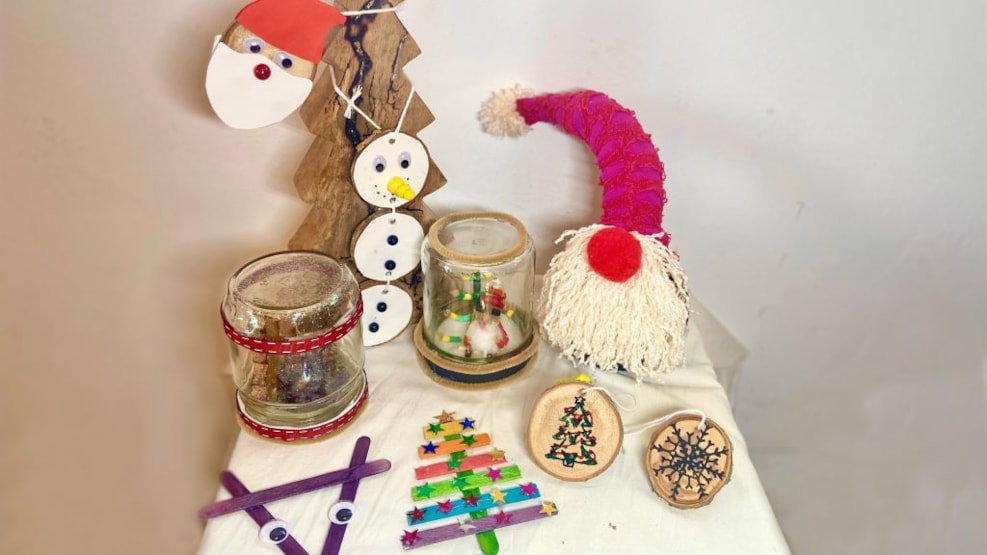 Make your own Christmas decorations with Anne-Sophie
Christmas is approaching. Time for cosiness and creativity. Join us to learn how to make your own Christmas decorations. You can make snow globes (jam jars without water), snowmen from wooden discs, Christmas trees from popsicle sticks and pine cones, reindeer and Santas. You can also use your imagination to create your own Christmas decorations. We have all the materials you need.
Anne-Sophie Bech from AS Visuals, who designs and draws on a daily basis, will help you make it. She loves to challenge her creativity. That's why fun products always come out of it. During the workshop, she will bring some models for you to get inspired by.
You'll learn how to use your imagination and creativity, and you'll get to put your own stamp on things associated with Christmas. You can come alone or you can bring someone you want to cosy up with.
You can come and go as you please. Both young and old are welcome.
It is free to participate.