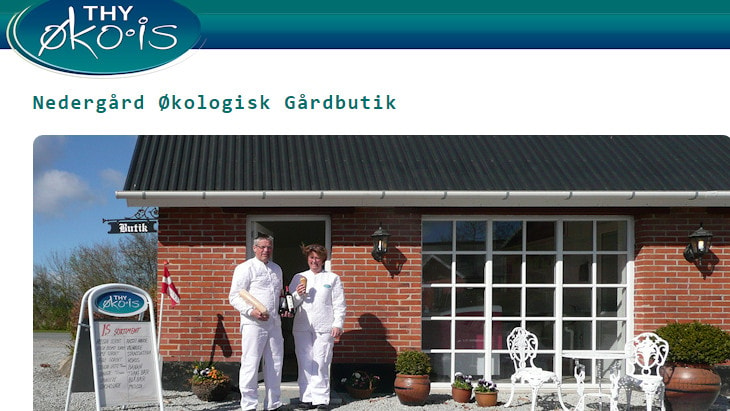 Nedergård organic ice cream and farm shop
Thy organic ice cream  is an organic farm that produces organic ice cream.
The farm shop is situated next to our old family farm, which is beautifully situated in the middle of the bird sanctuary Vejlerne.
We are the fourth generation in the family to run the farm.
Nedergård is today run as an organic farm with a herd of approx. 200 black-spotted cattle. We became members of Thise Dairy in 2007, but have been an organic farm since 1997.
If you visit our farm shop, we are happy to give you a tour of Nedergård. In addition, we highly recommend a trip to Vejlerne, which is a beautiful nature area and unique bird sanctuary.

Here you can buy:
* Denmark's wildest ice cream.
* Organic ice cream from milk from own herd.
* Dairy products from Thise Dairy.
* Organic meat of own production.