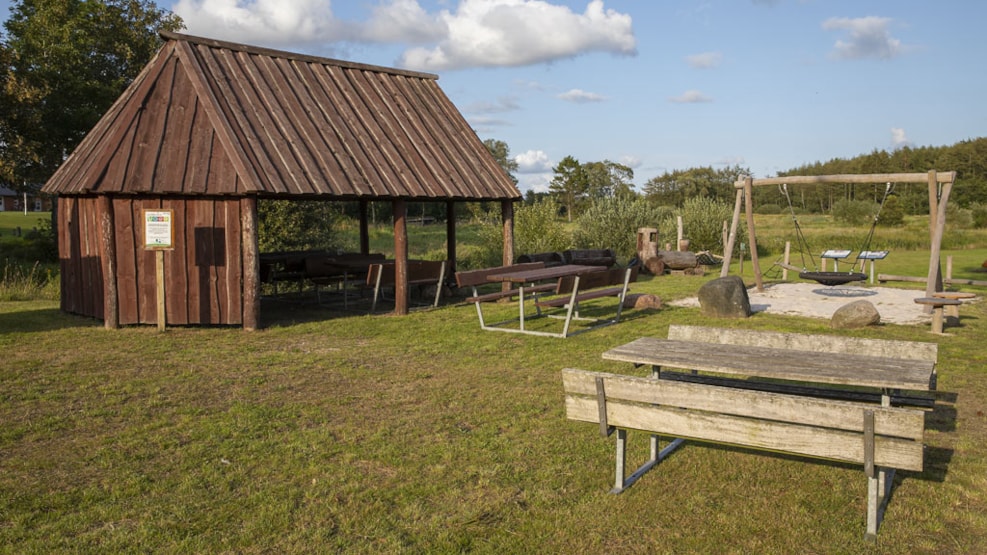 Omme Å – campfire shelter
The campfire shelter is located close to the river of Omme Å adjacent to the carpark by Vester Elkær Plantage. In the beautiful green area there is among other things a barbecue, play area for children and marked hiking trails. Here is room for 20 persons.
Facilities: Campfire shelter med BBQ, tables and benches
Number of persons: Room for 20 persons under roof, 10-15 persons at tables and benches in the open
Toilet: No
Access to water: No
Access to firewood: No
Other facilities: Playground for children. Signposted hiking routes.
Parking: Åvænget, Langelund, 7323 Give