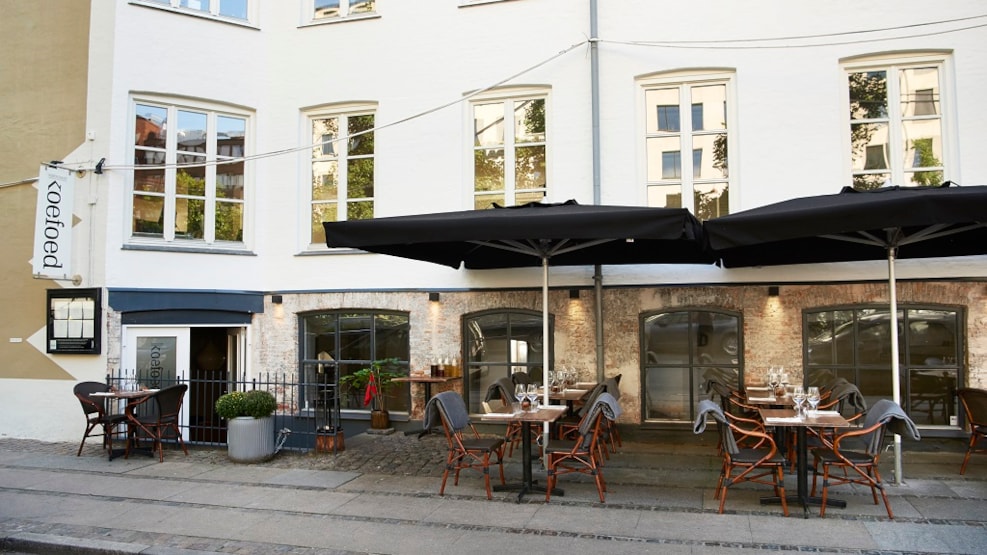 Restaurant Koefoed
Restaurant Koefoed in inner Copenhagen draws inspiration from the island of Bornholm.

Bornholm is Denmark's rocky gem in the Baltic Sea and a major supplier of fresh produce.

The mild insular climate provides ideal growth and ripening conditions for cereals, figs, and mulberries, blessing the island with produce of exceptionally high quality.

Local Bornholm suppliers provide Restaurant Koefoed with a constant flow of fresh ingredients.

Classic Danish cuisine

The menus are seasonally driven, but fret not. When Bornholm mulberries are out of season, you can always sample the preserved berry delicacies instead.

Another speciality not to miss out on is Restaurant Koefoed's kryddersnaps - a herbal schnapps infused with wild Bornholm herbs and spices.

The seasonal dishes are anchored in classic Danish cuisine, yet cooked to order with a contemporary twist.

Central location in Copenhagen

The restaurant is located within walking distance of Kongens Nytorv (King's Square) in the heart of Copenhagen.