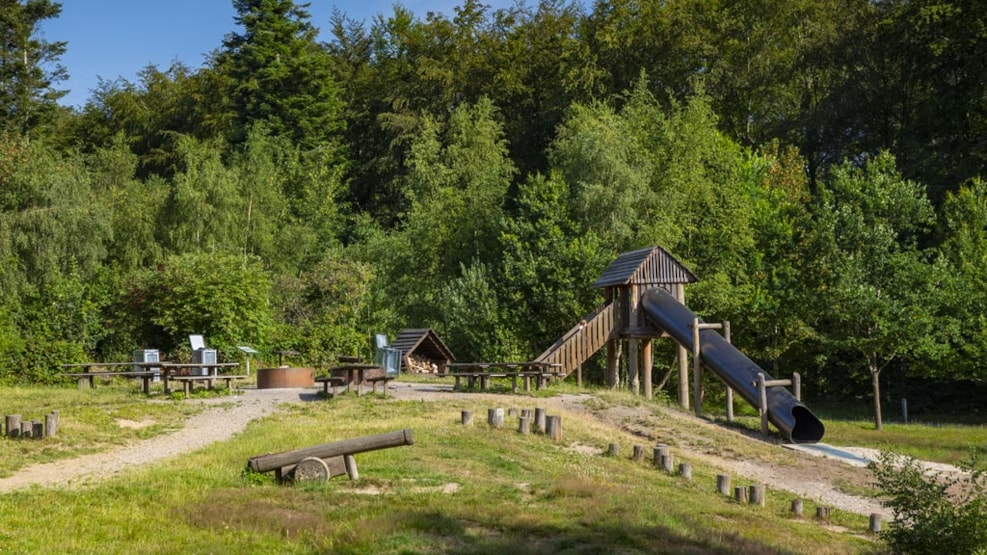 Sønderskoven – campfire site
The campfire site Sønderskoven is located together with the large and beautiful forest playground in the forest of Sønderskoven in Vejle. A very popular place with many play facilities, several campfires and barbecue area, picnic shelter, tables and benches and toilet.
Facilities: BBQ and campfire site, tables and benches.
Number of persons: Room open-air for 15-20 persons
Toilet: Yes
Access to water: Yes
Access to firewood: Yes
Other facilities: Forest playground with balance beam, climbing frames, rope bridges and swings. Covered facilities that can be booked via udeliv.vejle.dk.
Parking: Søndermarkshallen, Søndermarksvej 119, 7100 Vejle