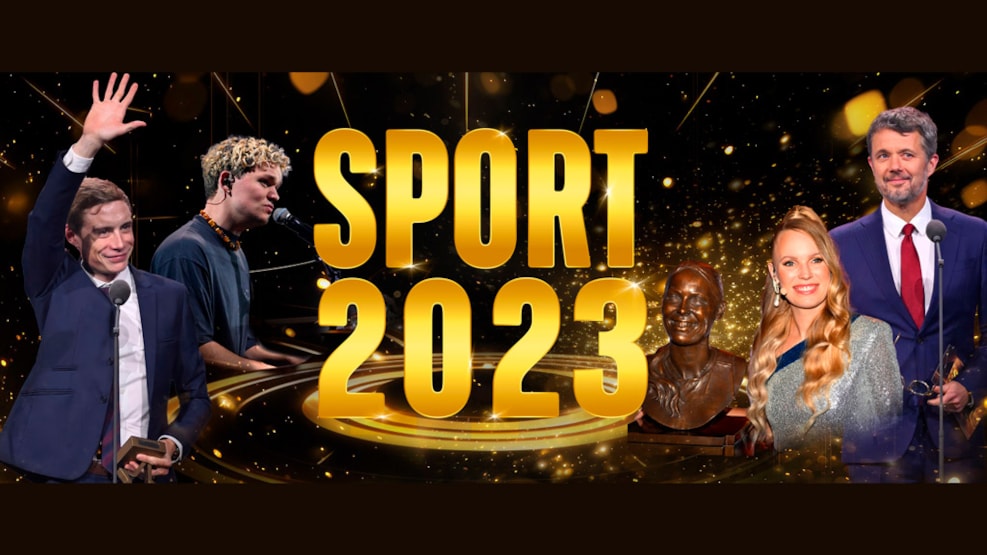 Sport 2023
Saturday 6 January 2024 at 09.00 pm.
Come and watch a TV show come to life. Watch the stars of the sport being celebrated, volunteers being honored, the TV presenters at work and enjoy the musical elements of the show.
It is a festive and entertaining evening.
Sport 2023 is organized by DR in collaboration with DIF, Team Denmark and MCH. Since the start in 2000, the award ceremony has been held in MCH and since 2010 in Jyske Bank Boxen, only interrupted by the corona period.
Sport 2023 can be seen on DR1 and experienced live in the Jyske Bank Box on 6 January 2024.
Schedule
Saturday 6 January 2024
At 03.00 pm The doors open to the Arrivals Building
At 06.30 pm The doors open to the Jyske Bank Box
At 08.30 pm The doors close due to live TV transmission.
At 09.00 pm Show (shown live on DR1) There is no break in the TV show