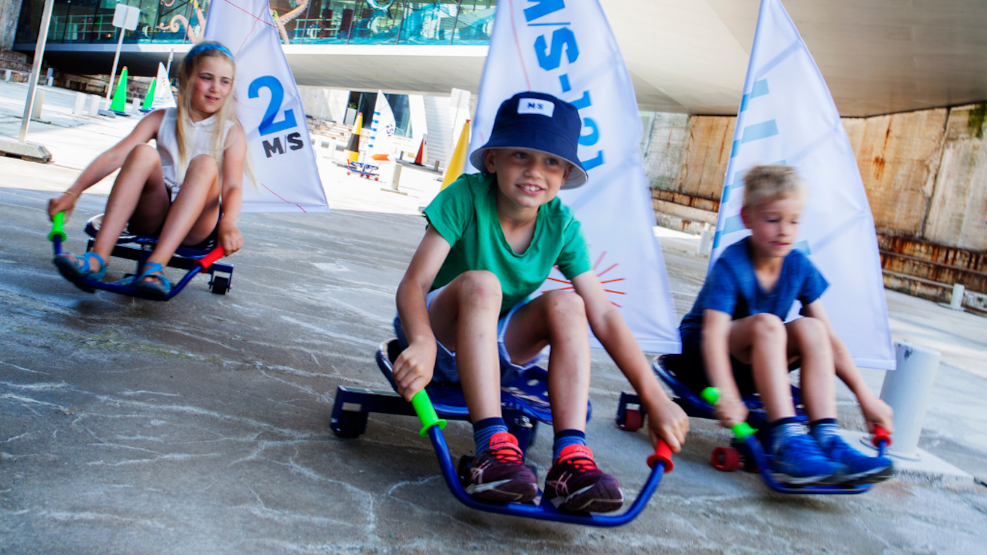 Summer at the Maritime Museum of Denmark
Butt wiggle race in the dock
At the Maritime Museum of Denmark, you can cross the dock this summer on the brand-new "Butt wiggle cars" - a small "ship" that moves when you wiggle your butt. It looks crazy, it's fun - and it's mostly for kids!
Build your dream ship - and become the master builder
In the sailor workshop, you can build your very own adventurous dream ship to take home, and at the same time participate in the competition to become this summers master builder. The master builder wins an annual pass for the museum and a cool dream shipbuilding kit to take home.
Bring the family to the great maritime play universe's DREAMSHIP, where there is plenty of fun for large and small sailors. Dress up and be a captain for a day. Climb in the engine room, load the ship and hold the course.
Children have free admission to the museum!