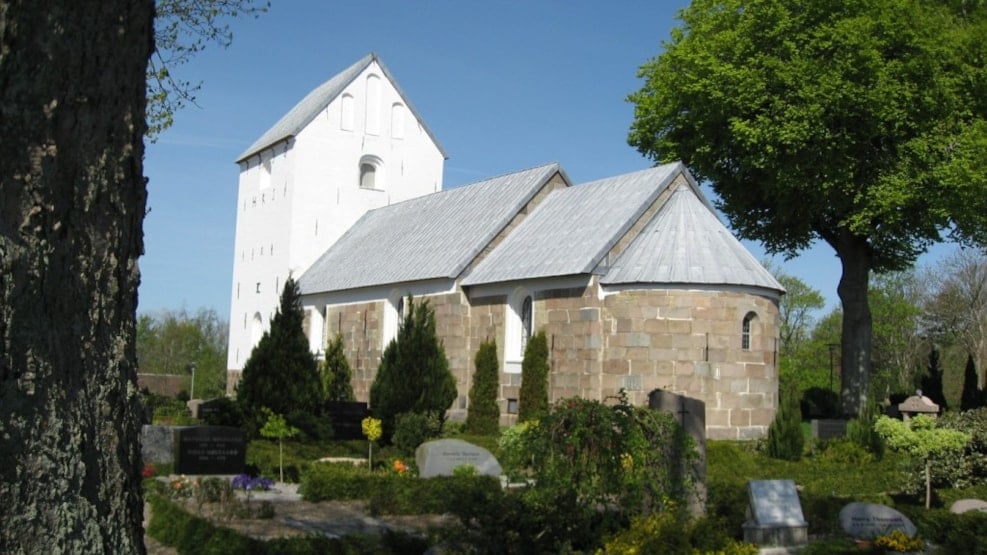 Aaby Church
Aaby Church was built in 1150.

The wing altar has an unique carving, showing the 12 Apostles and Jesus' baptism and date back to the middel ages. 

The font is made from red - blue granite and is the oldest furniture in the church. The baptismal dish is made of brass in 1632.

The pulpit is a lokal piece of craftmanship the workmanship is dated back to 1620, the Renaissance.

In the tower there are both an orebell dated back to the 1300 and an ironbell from 1870.