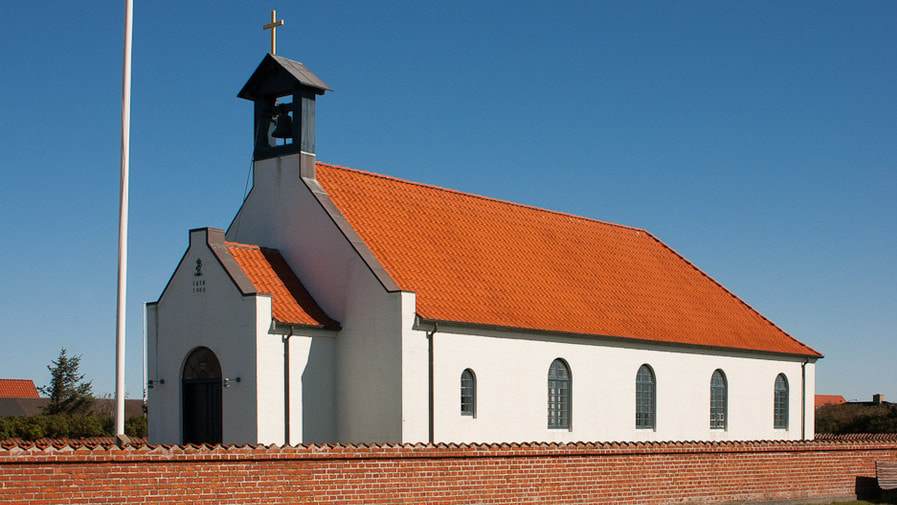 Agger Church
A small village church at the fishing village Agger in Thy, built in 1838 as a replacement for a medieval church that was engulfed by the sea.
In the Middle Ages, the parish housed 6 cities and a church, which is now several kilometers out in the North Sea.
In 1838, the present church, designed by the architect C. F. Hansen, was consecrated. Agger Church is thus the parish's third.
Agger Church contains a lot of furniture from the former churches
The baptismal font of granite is from around the year 1200. Altarpiece and crucifix from about 1500. Baptismal font is from from 1575 and the pulpit is from approx. 1600.
The candlesticks on the altar are from 1625. The church bell from 1720. The nave from 1841.
The painting of the altarpiece from 1880 and the organ from 1977 are part of the current church's contribution to history.
The two cemeteries are characterized by the population's close bond to the sea
Especially the burial site of 13 fishermen who had an accident in the same November storm in 1893. The monument "The Wave" by the sculptor Erik Heide, erected on the centenary of the foil.