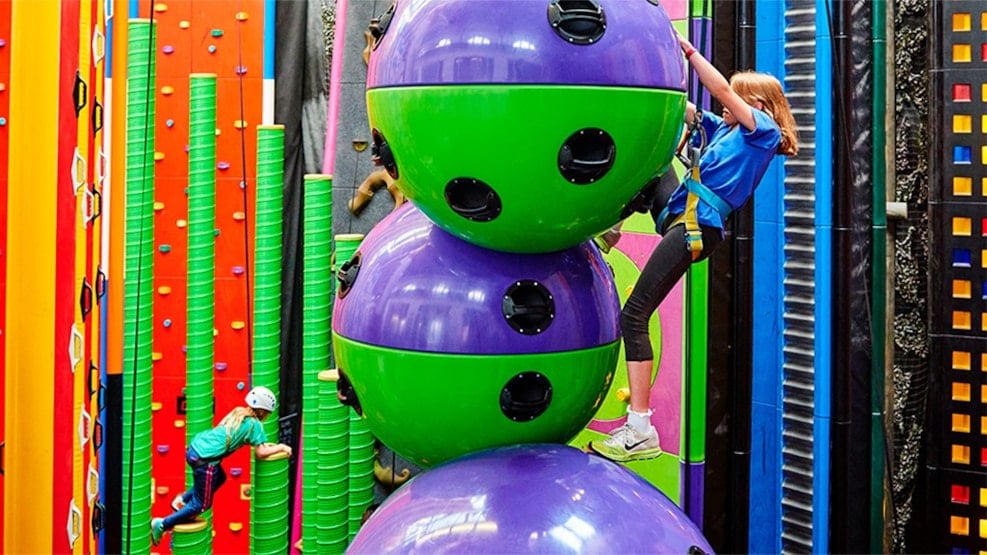 Airtrix Trampoline Park
Trampoline park and climbing park in Nordhavn.
At Nordhavn's newest trampoline park Airtrix, you can bounce around thousands of square metres of trampolines and clamber to the top of 30 climbing walls in Denmark's first Clip'n'Climb climbing park. 
Try the freestyle zone with lots of adjacent vertical and horizontal trampolines, the activity foam pit, the interactive walls or the many other activities.
Next door to Airtrix trampoline park, you'll find the colorful climbing park Clip´n´Climb, which is the first of its kind in Denmark. With over 30 climbing challenges reaching up to 8 meters high, you can challenge yourself or each other and race to the top. 
Organised activities
Special events include organised 'Air Ninja' sessions with a trained trampoline ninja, and 'Air Club', a neon-lit club night on trampolines. See the website for full details and times.
You can buy a ticket to either the trampoline park or the climbing park – or you can combine them with a special combi ticket.