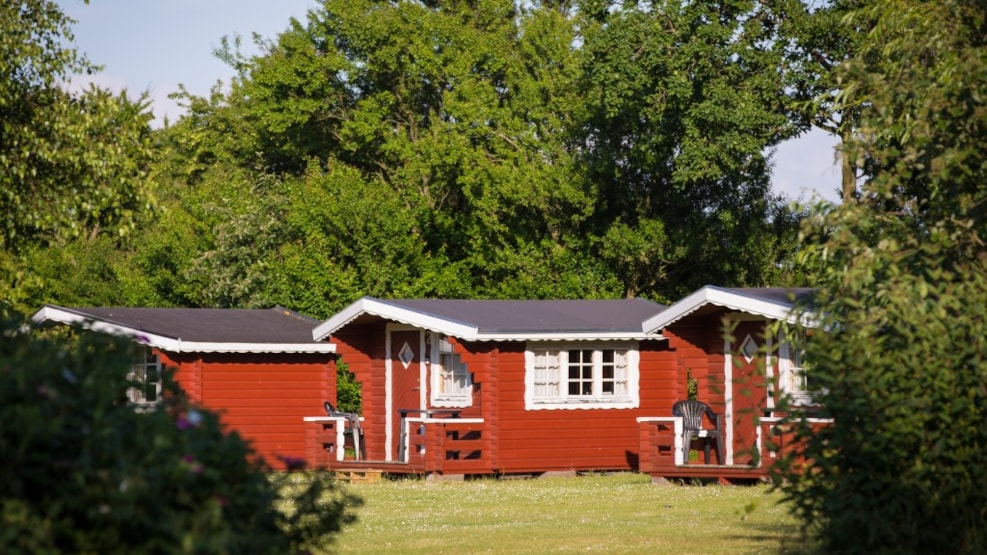 Albuen Strand Camping
Albuen Strand Camping is beautifully situated on the southwestern tip of Lolland, directly by the Langeland Belt and Nakskov Fjord. The site is located in green, natural surroundings with the possibility of experiencing beautiful hiking and cycling routes.
Just 400 metres from the campsite, there are child-friendly beaches and good fishing spots. There's something for the water-lovers too, with two pools, a baby/children's pool and a slightly larger one for the adults.
There is a rich variety of fauna and flora at the site – hedgehogs, foxes – even deer roam around the campsite. They live here – just as berries, bushes, and mushrooms grow in the natural environment of the campsite.
So if you're looking for a place to stay overnight, a holiday or a weekend break where the sky is the limit, and you can really relax, Albuen Strand Camping is the place for you.