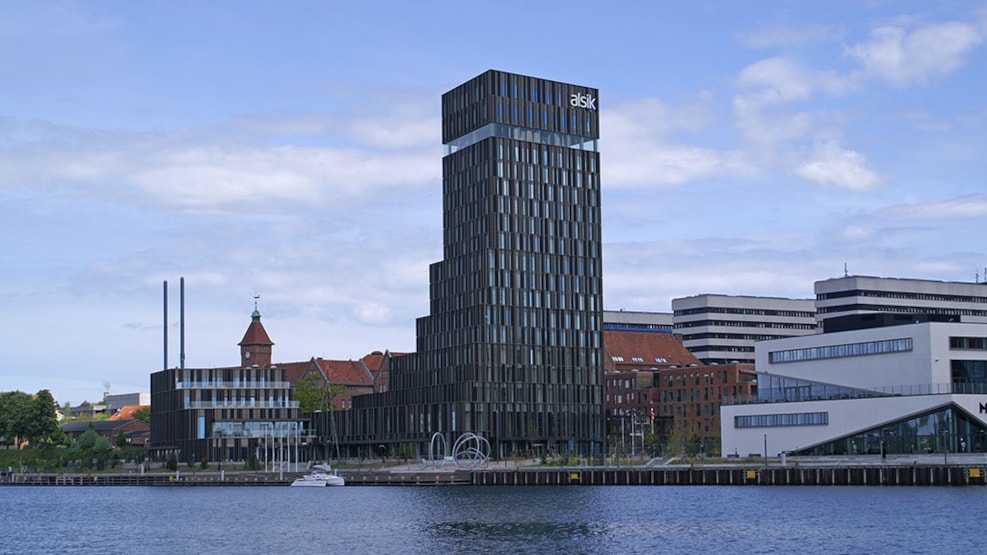 Alsik Hotel Sønderborg
The Alsik opened on the 6. of May 2019. The hotel, is part of the overall development-masterplan for the old industrial harbour of Sønderborg, created by the world famous architect Frank Gehry and its realisation carries the signature of Henning Larsen architects™.
It is not only the view from the platform just below the fine dining restaurant 17th (dining room) on the same floor, the inviting day-light lit banqueting & conference area but also the spacious and state-of-the-art Alsik Spa (Nordic wellness) area and the 190 rooms and suites comfortably equipped in a Nordic style, which make this project one of its kind!