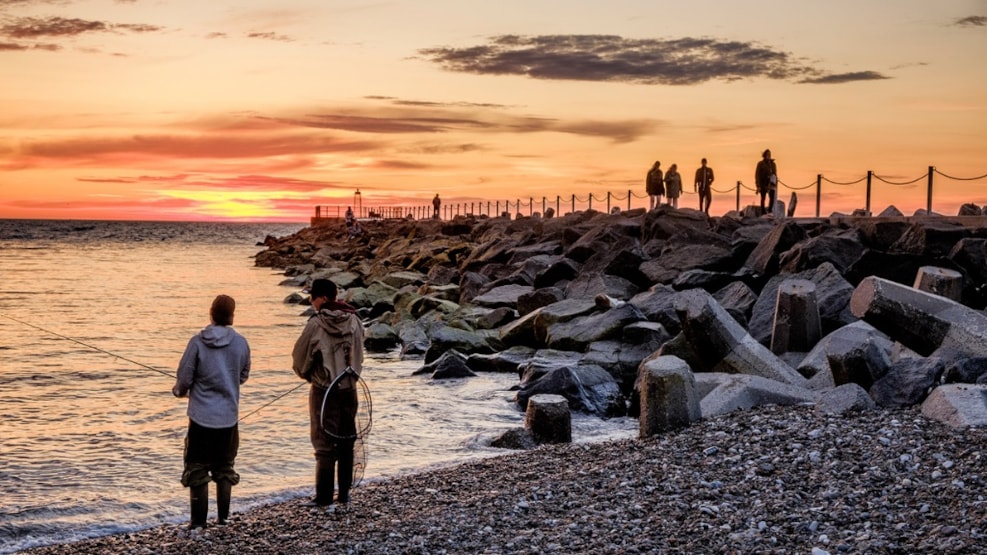 Angling at Vorupør beach and pier
In summer, the pier at Vorupør in Thy National Park is packed with anglers.
It is especially the mackerels that entice. You get the best fisheries in the morning and evening.
You can also catch sea bass and flatfish.
Isinger is caught especially from mid-August and the rest of the fall. In winter it is possible to catch cod on the hook.
In the passage by land you can catch mullets of 2 - 5 kilos.
Note that a few hundred meters south of the pier is a small ornament. Approx. 75 - 100 meters outside there is a varied bottom, where in late summer plaice can be caught.
Parking space close to the pier.