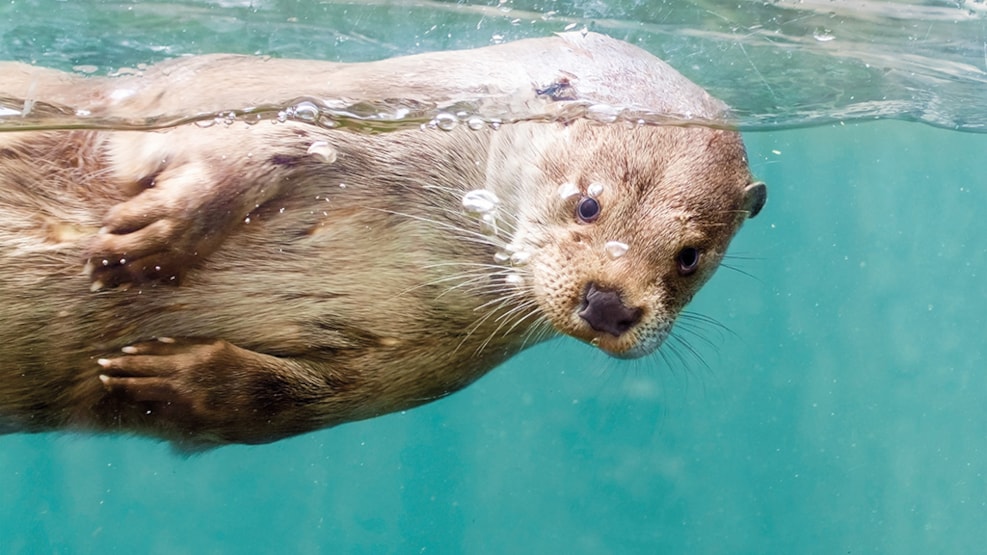 Green Experience
AQUA Aquarium & Wildlife Zoo
AQUA Aquarium & Wildlife Park is a family-friendly discovery centre featuring northern Europe's largest freshwater aquarium and a nature park with wild animals native to Denmark.
Inside, AQUA offers underwater experiences with panoramic views across large lakes, and fascinating exhibitions on the wildlife of the Danish lakes and water courses. You can discover ferocious pike through large, panoramic windows and follow the record giant catfish, which can easily swallow a whole duck. See also our otters up close when they catch fish under water.
AQUA Park
Outside, you will find the AQUA park, which is home to our beloved beavers, otters, racoons, storks and lots of other animals. There is also a wilderness trail and a large water play area with water canons, sluices, paddling pool and other fun activities. The playground is fun for all ages. The playground consists of several activities in many heights, lock systems, gynger- and cable car, sandbox, etc. One thing is certain - remember changing clothes - you are sure to wet the playground of AQUA Aquarium & Wildlife Park.
Next to the playground is also large lunch area with barbecue facilities, Café bird table and toilets. Daily programme of activities, including animal feeding.
See what others are sharing on Instagram