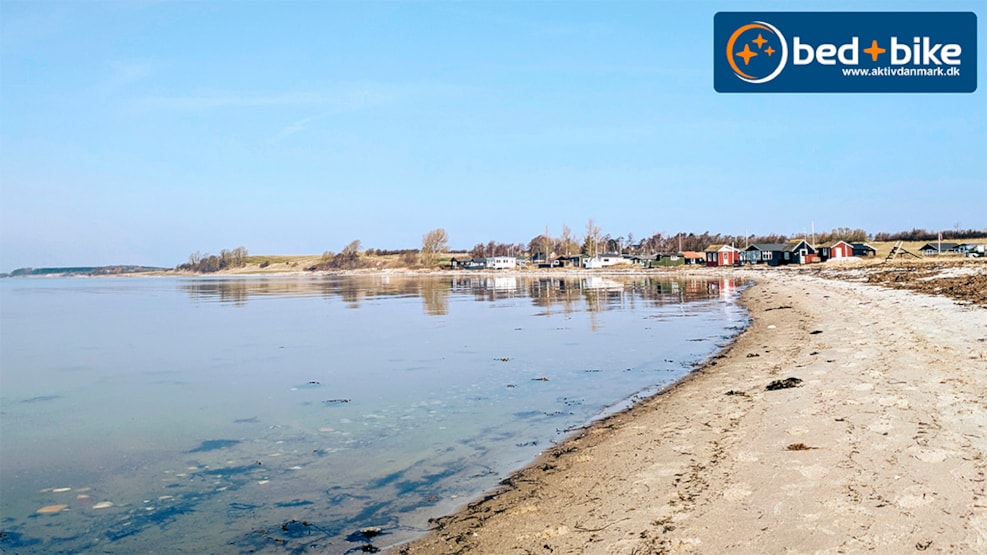 Bed & Breakfast Føns Beach
Bed & Breakfast in Føns  with a lovely beach-view in Føns.
Book a weekend stay at Føns Beach.
Nature will be your next-door neighbor on a longer stay.
An overnight stay is also possible, if you are attending a party at old Føns School .
Rent a room in a cozy village with walking distance to forest, a lovely beach with icecream stand and dinghy harbor.
The room has a view of Føns inlet, and is equipped with a dining area and a double bed, including the possibility of two extra beds and a baby bed.
There is an electric kettle, coffee and tea in the dining area. Water is tapped from the outside.
For 75 DKK/adults, 50 DKK/children, breakfast is available from the main building.
Room Access
The 34 squaremeter room is on the 1st floor of an annex separated from private house.
An outdoor stair leads up to the room, while toilet and showering facilities are in the main building.
A short walk across the courtyard is needed to reach the bathroom.
Garden furniture is readily available for free use in the courtyard, and there is access to a garden with a small area for a bonfire.