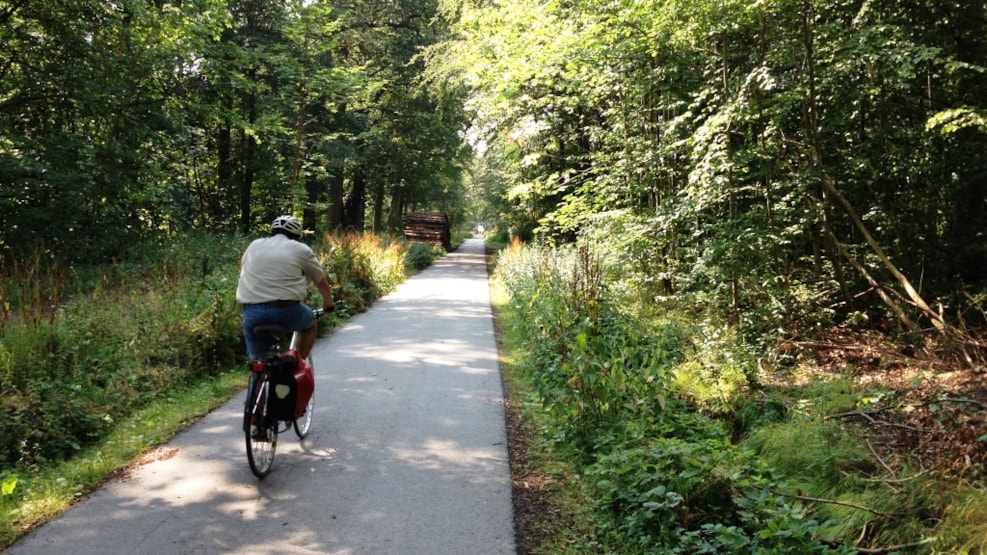 Bicycle Route 80
Bicycle Route 80 is a regional cycling route that runs throughout Amager. You can start your trip either at Amager Strand or at Islands Brygge.
If you start at Amager Strand, the route goes over the airport east (here the signage begins) and along the coastal road towards Dragør. Here you drive between the airport and the Sound, which is quite spectacular.
You arrive at Dragør on Nordre Strandvej, and you can make a stop in the city before the trip continues along Vestgrønningen and Søndre Strandvej - as soon as you are out of town, you again drive along the water, and when Søndre Strandvej ends, you drive along a path to Søvang - still close to the water. After Søvang, you drive along the Phasanstien trail through a young forest across Common Road to Kalvebodvej - and you continue along Kalvebodvej until you hit Kofoed's meadows and the south-west point. Here you drive between the water and Kongelunden up towards Kalvebod Common.
If you come from Islands Brygge, there is a sign from the junction at Islands Brygge / Njalsgade - drive towards Kalvebod Common. From Islands Brygge to Sjællandsbroen has the Bycycle Route 6.
The route is marked.
Below you can see some of the sights that you pass quite close by on cycle route 80 in the Dragør area.
It is also possible to shorten the trip by cycle route 84, which runs in a straight line from the Nature Center Vestamager to Kongelunden, where you can encounter Route 80.