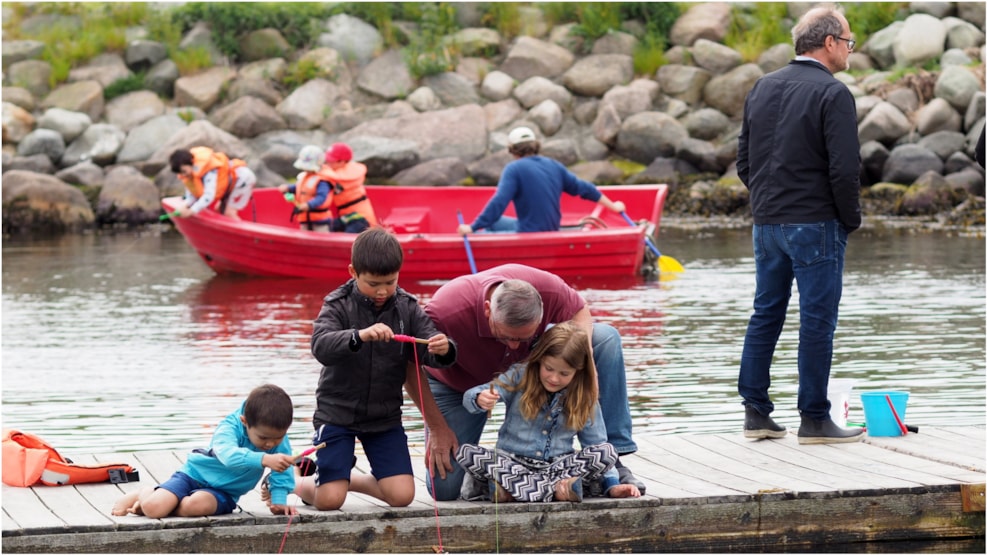 Blå Flag Center "Landkrabben"
 "Landkrabben" (the Landlubber) is the Blue Flag center's base at Ballen marina, where maritime activities and information about nature are offered for the whole family. Here you can learn more about life in the sea, on the coast and on the beach.
Find information regarding activities on Samsø Nature School's website, and by the red shack 'Landkrabben' at Sydmolen.
Over the summer, it will be possible to borrow life jackets, nets and buckets on the beach by the harbor to catch crabs, etc. from the floating bridges in Ballen marina. It is also possible to row a trip in the small red rowing boat that can be used within the floating bridges (remember life jacket).
Activities at Ballen marina and at Landkrabben are free to participate in, and everyone is welcome.