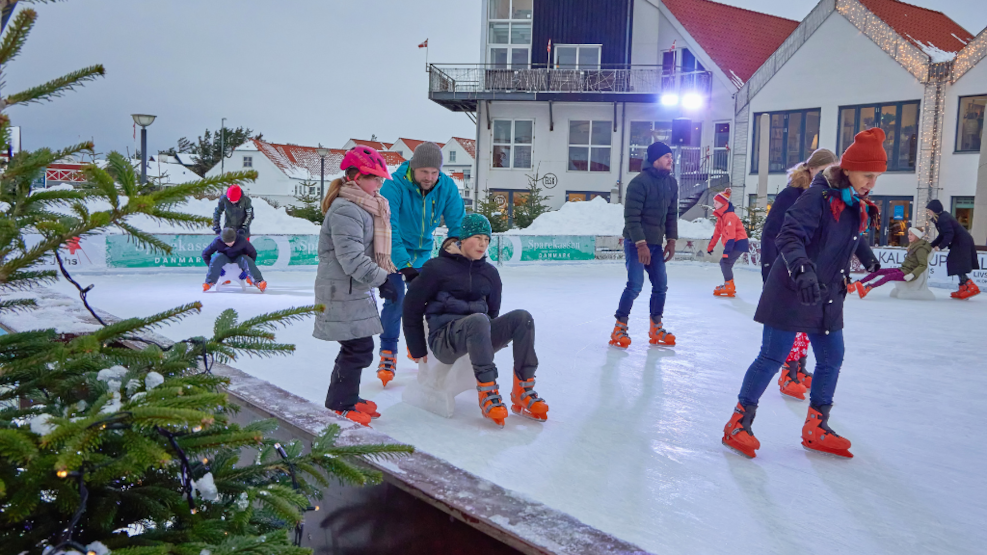 Blokhus Skøjtebane (iceskating rink)
Skaters can now skate together with the whole family at Blokhus
There is public access to the ice rink, which is located centrally in the square at Blokhus.
The ice rink is open every day. There is free access, If you bring your own skates. Alternatively, you may hire them in the square at Blokhus.
Opening hours are dependent on the weather. The ice rink is open until 9 p.m., If you use your own skates. Otherwise, see opening hours below.
Additional experiences
The square at Blokhus creates the perfect framework for the ice rink with the surrounding cafes, restaurants, and excellent shopping facilities. The visitors may enjoy a lovely cup of warm cocoa or a delicious lunch after skating - or you may warm you up shopping in the surrounding shops.
During winter months, the whole destination is illuminated by several thousand Christmas lights.