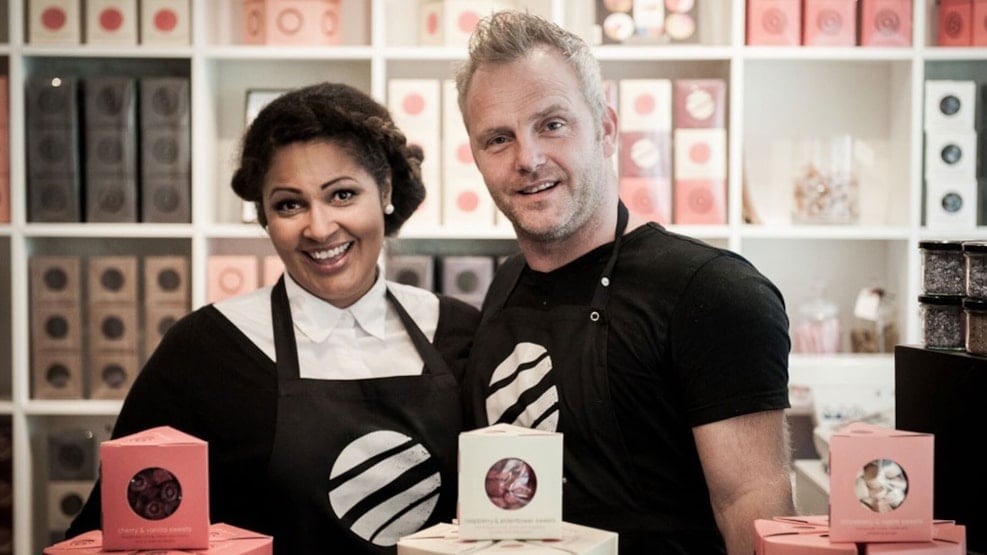 Bolcheriet® in Løkken
Welcome to one of the biggest highlights in our area - Bolcheriet® in Løkken. This old-fashioned, fully-functioning hard candy production is open to those, who may have a sweet tooth. See how hard candies and lollipops are made from scratch to the triangular shaped cardboard-boxes.
Bolcheriet® specializes in making hard candy, with a certain amount of skills producing hard candy with logos. Bolcheriet is the currant holder of the Danish record producing hard candy with up to 21 letters.
What is most fascinating about the visit at Bolcheriet®, is the unusual, traditional craft of the hard candy, that has been carried on in Denmark for more than a hundred years. Savour the aroma of the freshly made sweets and try a warm sample of these handmade quality candies. 

Just next to the production, you can pay a visit to the cozy shop, where you will find a wide range of tasteful candies, colourful lollipops and different kind of homemade fudge. 
Bolcheriet® is a family owned production, which is established and managed by the married couple Mariam & Thomas Brandt Touray.