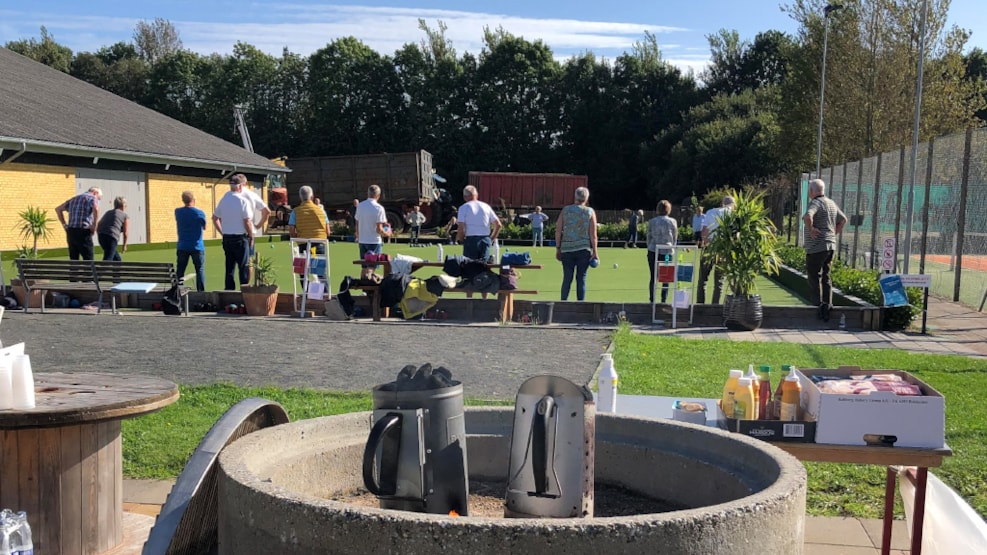 Bowls Kolding
Come and play Bowls
At Denmark's only outdoor bowls facility, you can now try the completely different sport, which is a mixture between curling and petanque.
The game is played with asymmetric balls and can be played by anyone. No prior skills are required, age however minimum 12 years. Of course we give a good introduction to the game and help you get started.
The game is over 100 years old and developed in Scotland and is played worldwide, especially in English-speaking countries.

See prices and other practical information at www.kifbowls.dk