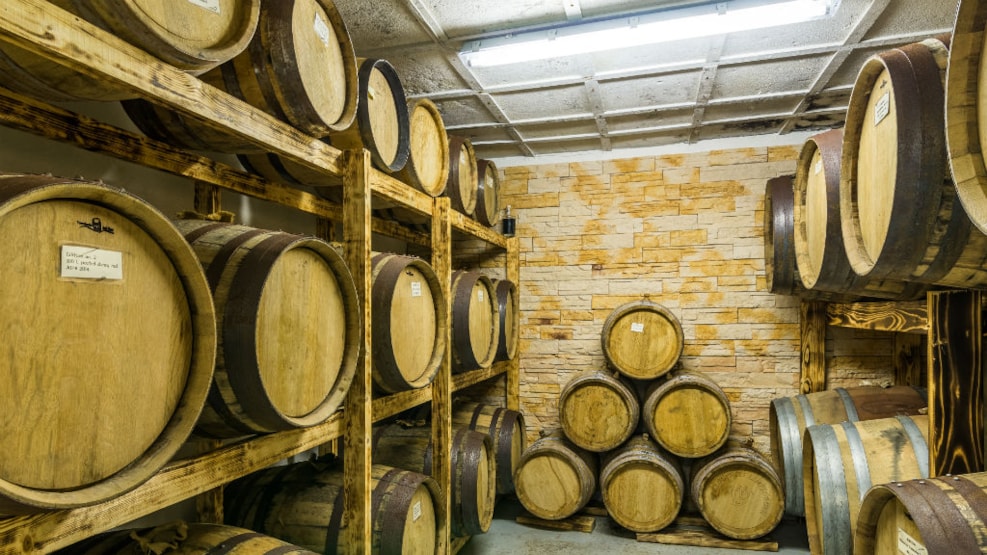 Brænderiet Limfjorden - distillery
Brænderiet Limfjorden is a distillery, restaurant and cabin rental in Sundsøre. Enjoy the beer, whiskey, rum, gin, snaps and liqueur at the bar or on the terrace. Guided tours by appointment year-round.
At the distillery every whisky has a unique story, taste and label. For the production high-quality, organic barley with a high concentration of starch is used.
Other than whisky the distillery produces different kinds og liqueur, beer schnapps, rum and brandy. The wide selection of produce makes it possible for you to find your favourite one. 
 
Open by appointment. Tel.: 40940000.
Fly to Destination Limfjorden with Aalborg KML – Amsterdam-Aalborg
Leave your car at home and fly with Aalborg KML from Amsterdam to our destination. It only takes 1,5 hours from Aalborg Airport to Destination Limfjorden, where you will find beautiful landscape, local delicacies, and long and undisturbed coastline. Our Limfjord area is a haven for foodies, nature lovers and families alike!
You can read more here: KML Aalborg