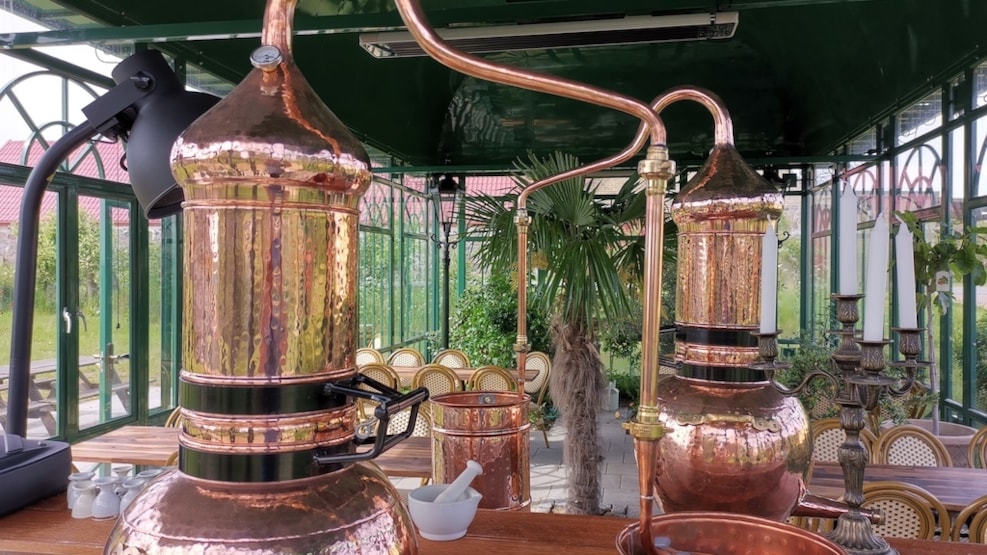 Brænderiet Limfjorden
Brænderiet Limfjorden offers a world-class tasting experience with their handcrafted spirits. With their lovely location, they provide both tours and accommodations.
Brænderiet Limfjorden is located in the beautiful area of Salling, specifically at Sundsøre harbor, with a splendid view of the Limfjord.
Come and take a guided tour with storytelling and tastings at Brænderiet Limfjorden - Price 150 DKK per person.
Brænderiet Limfjorden produces whisky, rum, brandy, schnapps, liqueur, and beer.
The restaurant is open every day during the season, so you can enjoy a meal when hunger strikes. Please note! Outside of the season, meals can be arranged for groups of 14 or more.
According to an old legend, the distillery building was constructed on top of a sleeping dragon. Brænderiet Limfjorden's neighbor is the charming Sundsøre harbor, which, like the distillery, enjoys a view of Hvalpsund and the "dragon's tail." Brænderiet will, with great care, preserve the special craft of distillation, processing, and aging of products with a local touch.
If you'd like to stay a bit longer to experience the cozy atmosphere in Sundsøre, Brænderiet Limfjorden also rents cabins.
You can park your car in Hvalpsund, take the ferry, and enjoy a delightful boat trip on the Limfjord, where you have the chance to spot seals on the point in front of the distillery - Brænderit is conveniently located right by the ferry dock.
Opening hours:
Weekends and holidays from 10 am to 5 pm or by appointment. During the summer season, Brænderiet is open in weeks 27, 28, 29, 30, 31, and 32, every day from 10 am to 8 pm.