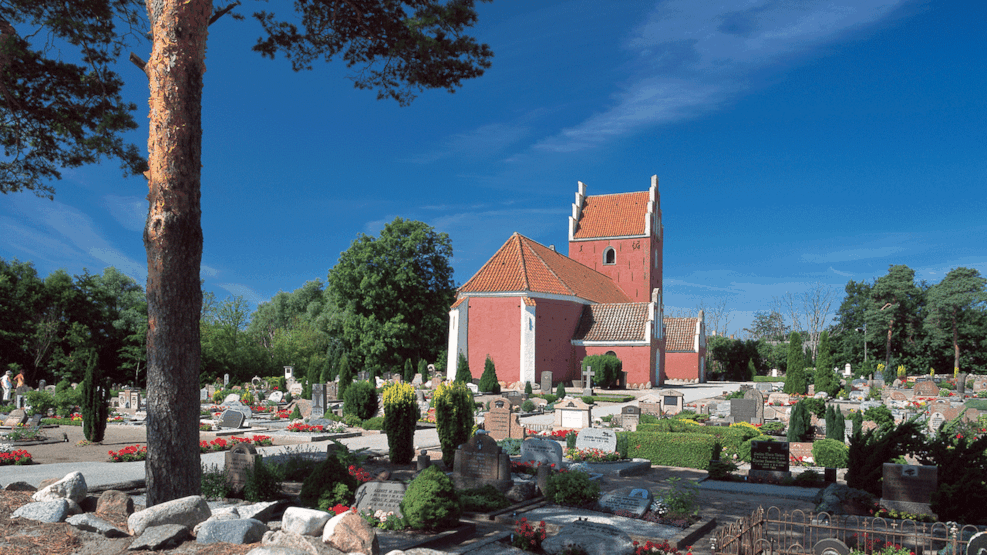 Byrum Kirke
Byrum church from the 1200s w.
It was the Cistercian monks from Vitskøl Kloster who built the church around 1200.
Byrum church is a unit church, which means that it has no aisles. The church is the largest of the island's three churches, and the only one to have vaults throughout the room.
It was originally built in Romanesque style, but the triangular chancel, tower and external exterior pillars were built in the late Gothic period (17-1800s).
The three-winged altarpiece is from the year 1450 and is Catholic.
When it has been allowed to be preserved after the Reformation, it is because Læsø did not fall prey to looting.
The baptismal font is carved in granite and carries a large beautiful baptismal font from the year 1684.