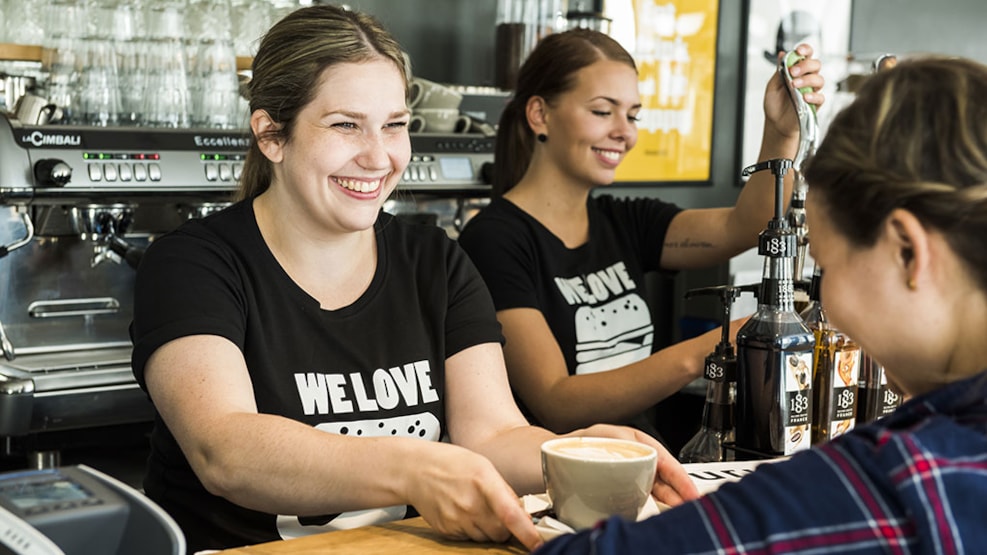 Café Mauritz in the Skibhus Quarter
Quality and sustainability are the focus at Café Mauritz. This applies to the selection and procurement of produce and not least in connection with the preparation. Therefore, we are proud to say that we use fresh ingredients that have been carefully selected for the best quality. We use homemade dressings made from our own recipes and have minced beef delivered from the Funen Grambogård (farm focusing on animal welfare).
In addition, our coffee is the fair trade brand and hand roasted locally at The Brew Company. Everything is prepared with love and there is something for everyone. The menu consists of brunch, snacks, salads, sandwiches, burgers, ribeye, sirloin, spare ribs, desserts as well as milkshakes, drinks, coffee and much more.