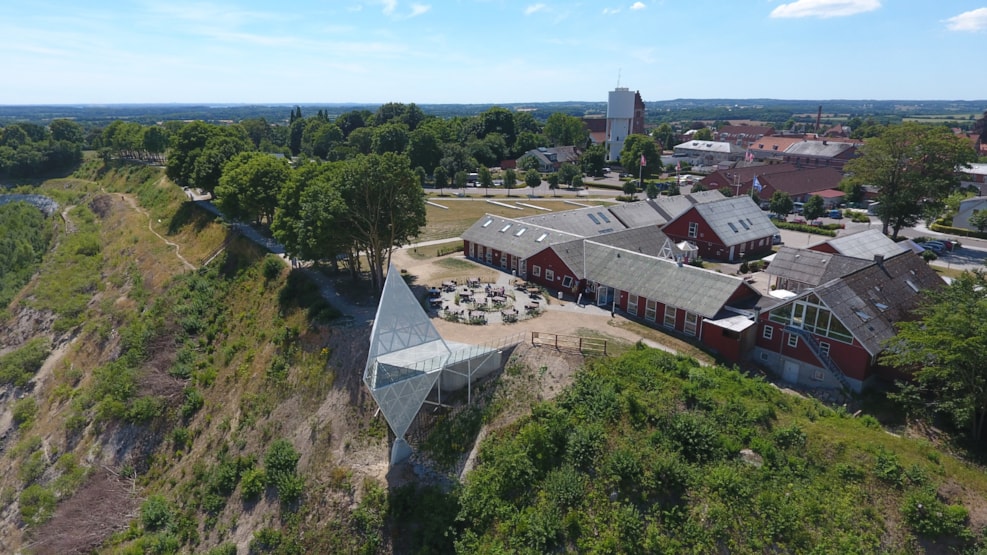 Café Udsigten
Café Udsigten is in Danhostel Faxe, which is overlooks the largest limestone quarry in Europe. The stunning views will make your visit to the café an experience in itself. Good food and drink are offered here.
Café Udsigten is open daily, and serves delicious sandwiches, salads, smaller dishes and cakes etc., as well as drinks. It is definitely worth a visit.
You can enjoy the view sitting indoors or outdoors. Our outdoor terrace is located right at the edge of the quarry, where you can enjoy the panoramic view through the prism while you wait for your order.