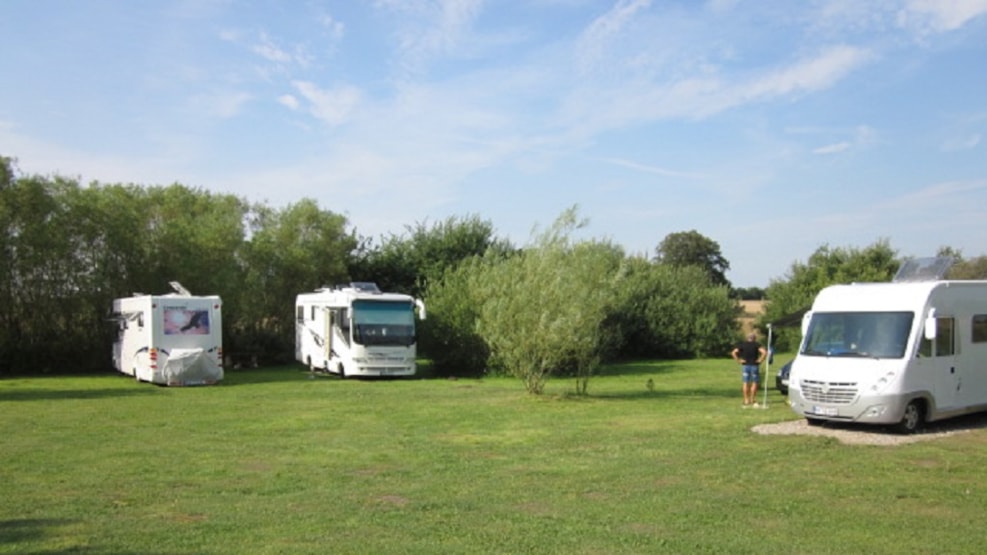 Camper site at Hvirvelkærgård, Als
Take a break at Hvirvelkærgård and park your motorhome in the midst of Himmerland's nature. Close to the sea and the town.
Between the towns of Als and Øster Hurup - not far from the coast - you'll find Hvirvelkærgård. Here, in addition to an exciting shop, you will also find a very nice camper site in peaceful surroundings.
On the site, there are several good facilities, including waste disposal, electrical hook-up, and bathroom.
Prices:
Price per trailer DKK 120,- per day.
Electrical hook-up DKK 60,- per day.
North of Hvirvelkærgård, you will find the seaside town of Øster Hurup, which in the summer turns into a true tourist magnet. The town has several good shops, daily grocery shopping options, and, of course, it is known for having Denmark's most child-friendly beach.