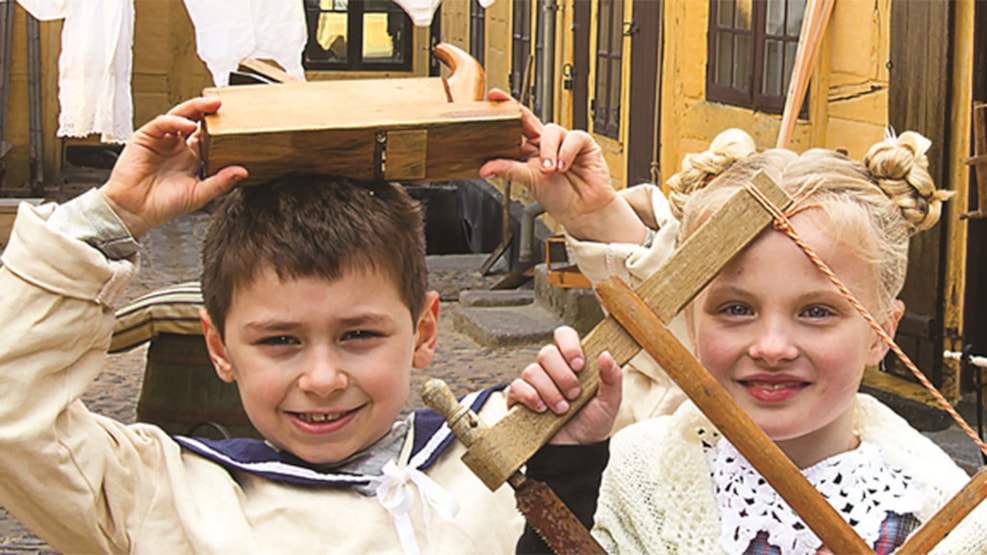 Children's Backyard
Explore a 19th century's children's backyard! - You are allowed to try and touch everything!
The children's backyard is a small part of the city museum, Møntergården, where a portion of an original building from 1799 is designed to resemble an urban backyard from around the 1800s. Everything is built with materials available in the 1800s and includes the backyard, a carpentry shop and an apartment.
The children's backyard has been recreated alongside a smaller apartment that you can explore, including a rack of period typical clothes for children to play dress up in. It also offers a fully equipped carpentry shop where you can create basic woodwork with technology from the 1800s (the wood is provided). Furthermore, there is a range of outdoor games to play, as well as an outdoor well pump and chickens! True attention to detail is in everything at the children's backyard!
Opening times vary depending on the time of the year, check the website for more details.