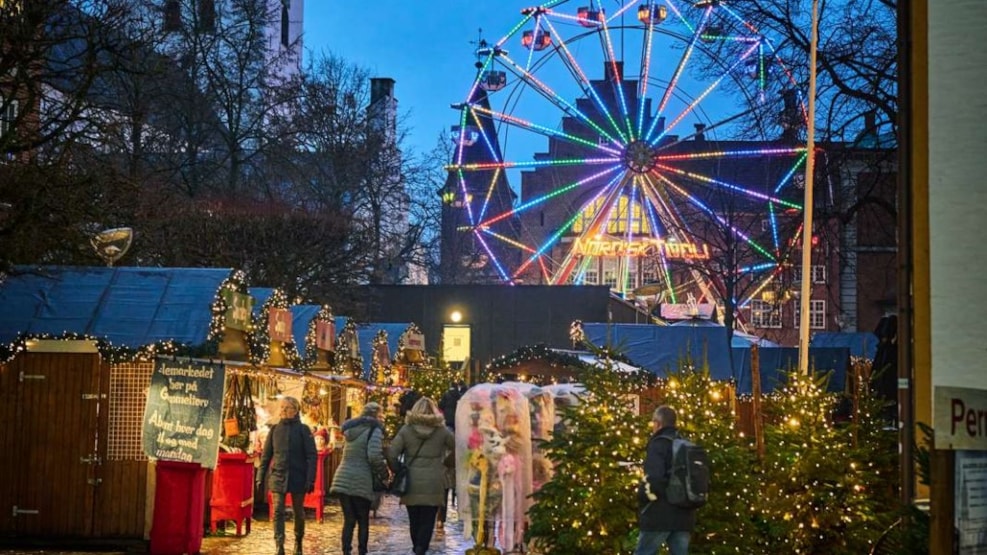 Christmas in Aalborg
The Christmas town of Aalborg invites to a magnificent Christmas experience for the whole family, where you can look forward to wonderful Christmas events. Put on your winter boots and become an experience richer.
Each year when the Christmas months come, Aalborg raises the level of coziness (hygge), and again this year the city has managed to surpass itself. Here you'll find Christmas experiences in all shapes and sizes to give you an absolutely fantastic experience - whether its a Christmas concert, Christmas shopping or Christmas fun.
Every day the city offers a special atmosphere and Christmas magic, which certainly is worth a visit. The scent of roasted almonds, numerous decorated Christmas trees, Christmas exhibitions in the windows which adorn the streets, concert- and theater halls spread Christmas joy with sweet Christmas music and good entertainment, in Aalborg Zoo you can enjoy a magical Christmas walk, while the city's shops are ready to help you with Christmas shopping.
Read more about Christmas in Aalborg (Danish)…