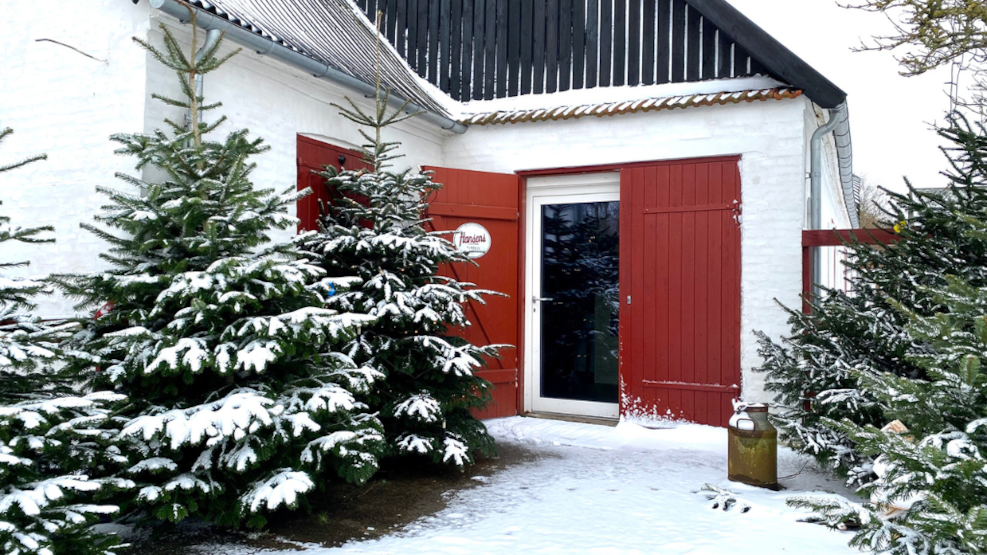 Christmas at Mangholm: Festive atmosphere, gifts, and delicacies in rural surroundings
Enjoy Christmas in the countryside. Complete your Christmas shopping at Mangholm Visiting Farm. Buy gifts, decorations, and delicacies, savor a bite of Christmas food in the café, and cuddle with one of the farm's irresistible kittens.
Christmas at Mangholm
Christmas at Mangholm is magical, poetic, and very cosy. With mischievous farm elves, plush animals, and delicate fairies. Moss and fir, lights and crunch, and delightful food. The Christmas food is based on tradition, infused with the farm's ingredients and a modern touch. Jakob and Anne Sofie conjure delights in the kitchen: cookies, caramels, and æbleskiver.
The shop and restaurant are beautifully decorated with lots of lights and the joyful colours of nature. Come and indulge in delicious food, and find the most beautiful Christmas decorations and gifts for your loved ones. The restaurant is open for service, and the café offers family fun and time for togetherness. Oh, it will be magical!
Saturday, November 25th, and Sunday, November 26th, from 11:30 AM to 3:00 PM
Christmas Lunch
Mangholm welcomes you to a classic rural Christmas atmosphere. The lovely, restored, stable rooms that house the restaurant have space for parties of up to 70 people. The Christmas table serves dishes inspired by the classic Danish Christmas lunch. The plates are served several times, and the palate will have cold, warm, hot, and sweet delights. Everything is 100% organic.