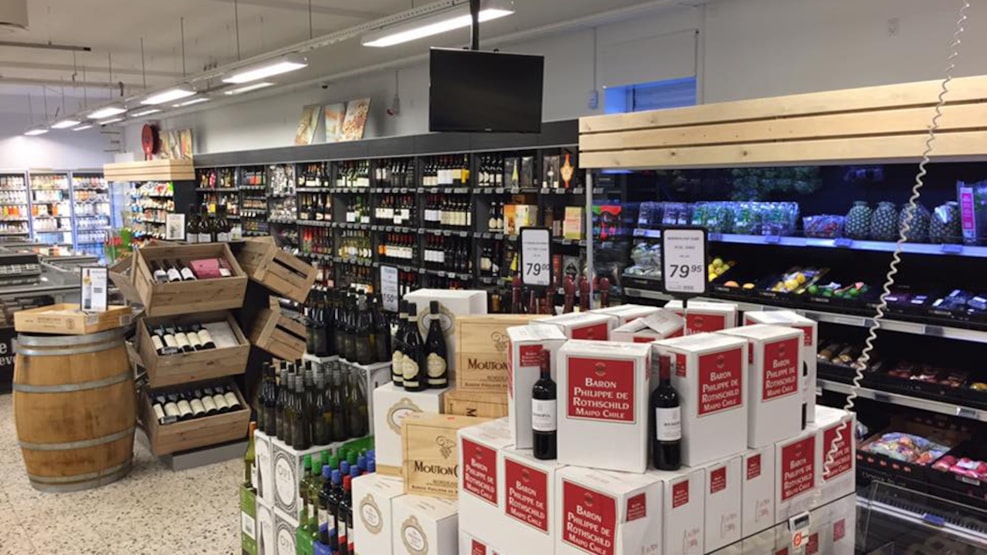 Dagli'Brugsen Hou
This grocery store is found at a central location in the little ferry port of Hou on the Danish east coast. Here, you can find everything you need when visiting the town, including a big selection of convenience goods, freshly baked bread, and organic, locally produced products.
At Dagli'Brugsen in Hou, you will find everything you need for your stay.
We have lots of local products from the Odder area, exciting specialties and more than 300 organic products. We also offer everything you need for your daily grocery shopping.
Our large wine section offers wine from around the world for all occasions.
We match the prices on discount products from the big supermarket chains, and you get a 10 % discount on all organic fruit and vegetables.
Our bakery offers freshly baked traditional Danish breakfast rolls every morning from 7:30, and you can enjoy a cup of coffee in our café.
Welcome to Dagli'Brugsen in Hou.
Selection of local products and suppliers
Soups and ready meals from "Den gamle Præstegaard" in Hundslund
Honey from Peter Stougård
Juice from Karensminde Frugtplantage
Jam, marmelade and juice from Samsø Bær
Flour and granule from Samsø Mel