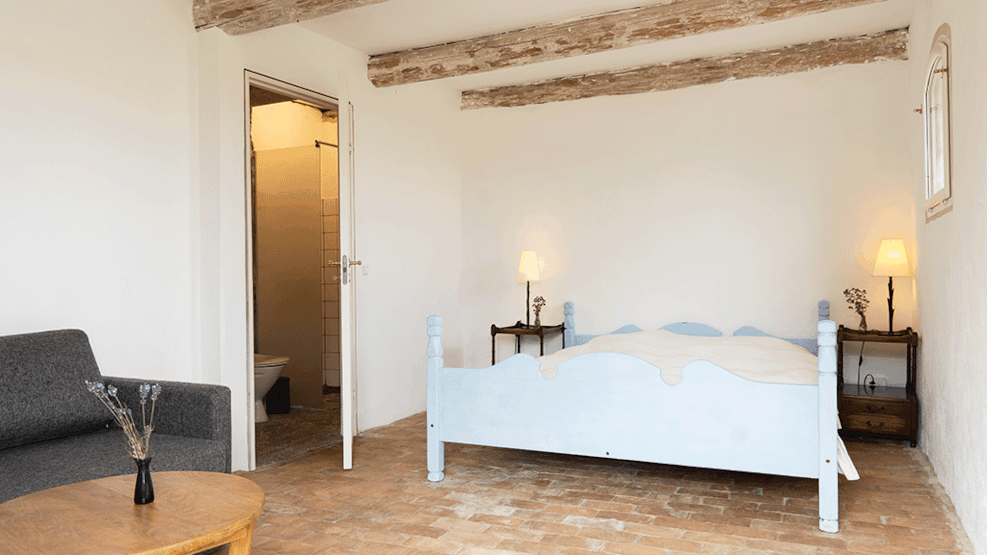 Dambækgaard sustainable farm
Authentic and intimate farm where the whole family are able to relax – even mum and dad
The farm is ideally situated in the middle of nature but still only a mile from the local train station. So if you want listen to the wind blowing, watch the stars at night whilst Kirstine serves freshly made meals from her authentic Eurpoean country style kitchen you've come to the right place. Everything is freshly made from scratch and always from the farms own products or from local producers.
Dambækgaard offers stays as bed and breakfast, farm stays or gastronomic getaways. The farm offer both accommodation in room with direct access to private terraces and surrounding nature, farm camping in caravan or an empty lot for your own tent.
The farm is sustainable in both cultivation methods, construction, decoration and cooking. Our experienced chef serves freshly baked bread every morning accompanied with a broad selection of jams and fresh eggs as well as a two-course dinner made from seasonal produce. Meals can be enjoyed either in the big dining room or out on the terrace overlooking the fields.
The farm invites guests to join him on his daily feeding tours, and the farm offers lots of outdoor space featuring a fireplace, petanque court, terraces to relax, sandbox for the wee ones and plenty of toys, so the children can play around, while mum and dad enjoy a glass of wine after dinner. In summer, we light the pizza oven once a week where guests are welcome to create their own pizza.
The farm is also available for private parties, meeting and seminars.