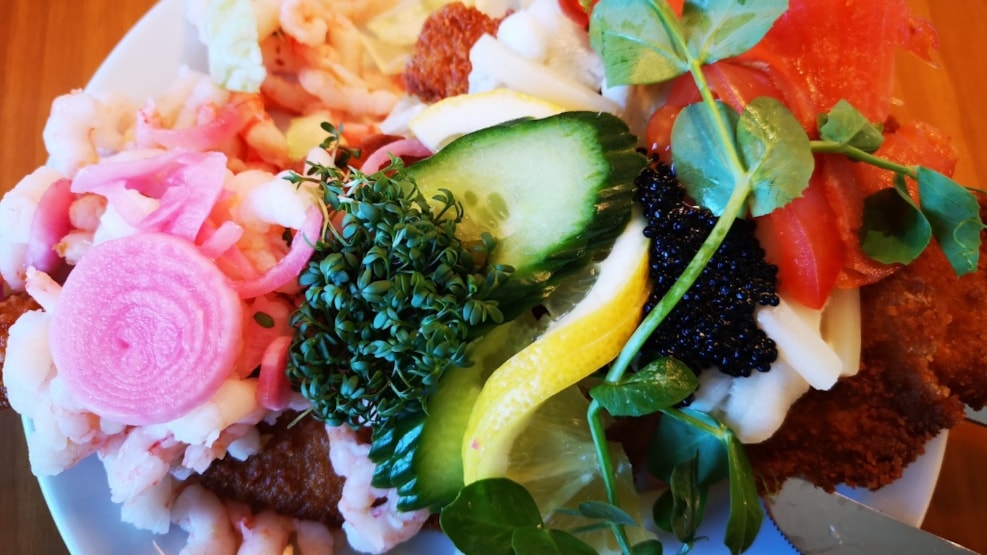 "Det Gamle Røgeri" (smokehouse) in Hanstholm (The Old Fish Smokehouse)
Det Gamle Røgeri at Hanstholm Harbor is both a smokehouse, a fish shop, take-away shop and a restaurant.
It is said that we make Denmark's best smoke products. Try them for yourself and see if the rumor is true!
The shop abounds with fish guff for the little hunger, special delicacies for the delicious lunch and dishes for the big party.
You will find these medical creams in our cozy little shop:
Hot smoked salmon, mackerel, shrimp, herring, smoked eel, fish cakes, plaice, cold smoked trout and salmon as well as homemade salads.