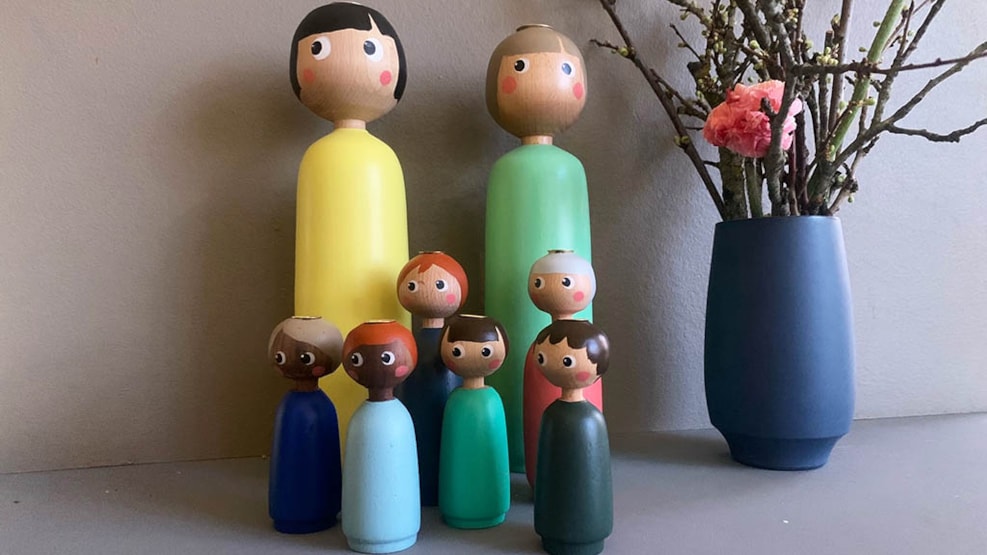 Drejerinden (the Turneress)
Visit the turneress and the workshop sweeper and see what you can get out of woodturning. You will also find works by other designers in the store.
Drejerinden & Værkstedsfejereren (The Turneress and the Workshop Sweep) is a small North Funen woodturning workshop that produces handicrafts. Here, sustainability is the starting point, and upcycling is central to the work. As a trained designer, the Turneress of course focuses on aesthetic design, good ideas and good materials.
The figures in the Miss U family follow a long North Funen tradition of hand-painted wood art, and they are all turned and hand-painted at the workshop in Ejlby. You can also find bowls, vases, tapas boards and other beautiful wood-turned items.
Open
Thursdays 1-5 pm or when the sign is outside.
Or open by appointment.