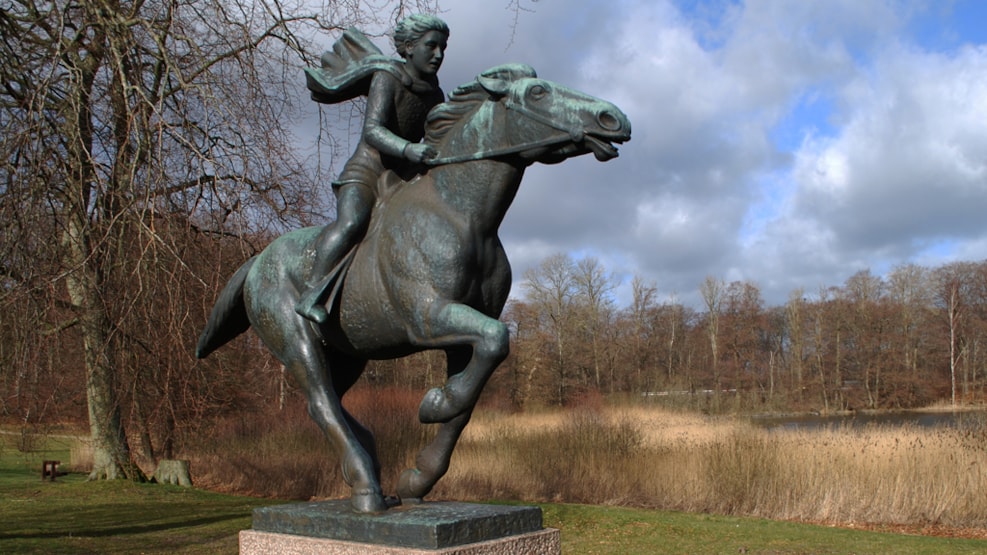 Dronning Dagmars dreng
The sculpture "Queen Dagmars Boy" (made by Svend Lindhart (1898-1989))was inspired by the folk song about Queen Dagmar (app. 1186 - 1212) who lay on her sickbed in Ribe. When she felt death approaching she sent a messenger to King Valdemar who was residing at Skanderborg castle.

The young squire, Karl of Rise saddled his horse and rode to Skanderborg castle to fetch the king who immediatly set off for Ribe with Karl and his attendants.