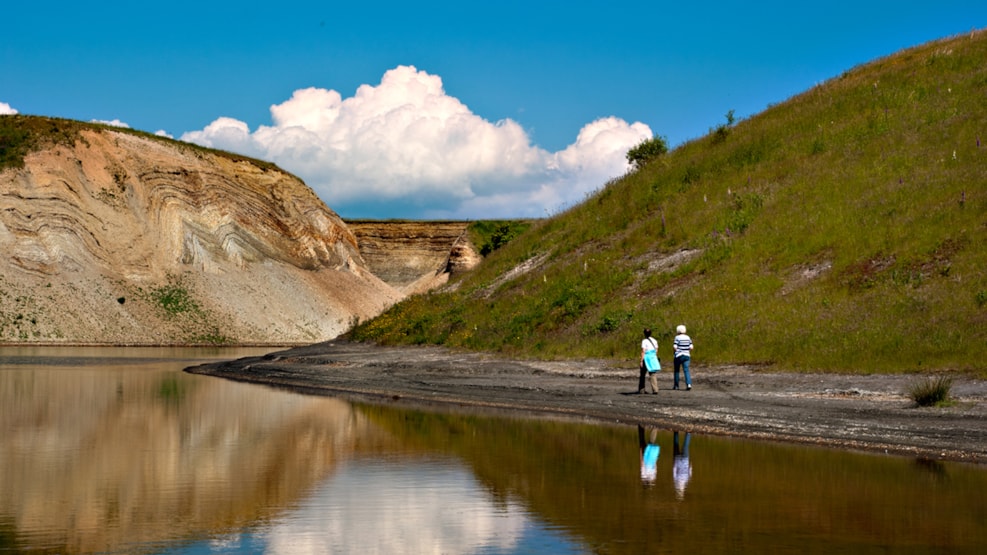 Ejerslev Harbour
Ejerslev Harbour is one of the most impressive natural harbours on Mors, home to a number of local fishermen, who sail out to fish for herring, eel and lobster.
Ejerslev Marina is from 1911. At the marina there is a lagoon, where you can walk around the mo-clay slopes to look for fossils. On the east side of the marina you'll find one of the most exciting quarries in Denmark. Here you can encounter boulder clay and sand – it is however primarily the different layers in the mo-clay that can be seen everywhere.
Walkers, cyclists and yachtspeople have visited the harbour for years to experience this unique atmosphere. Trout-fishing on the pier and paragliding from the hill are other possibilities. Bring your binoculars and see the seals on the sandbank near Ejerslev Shoal.