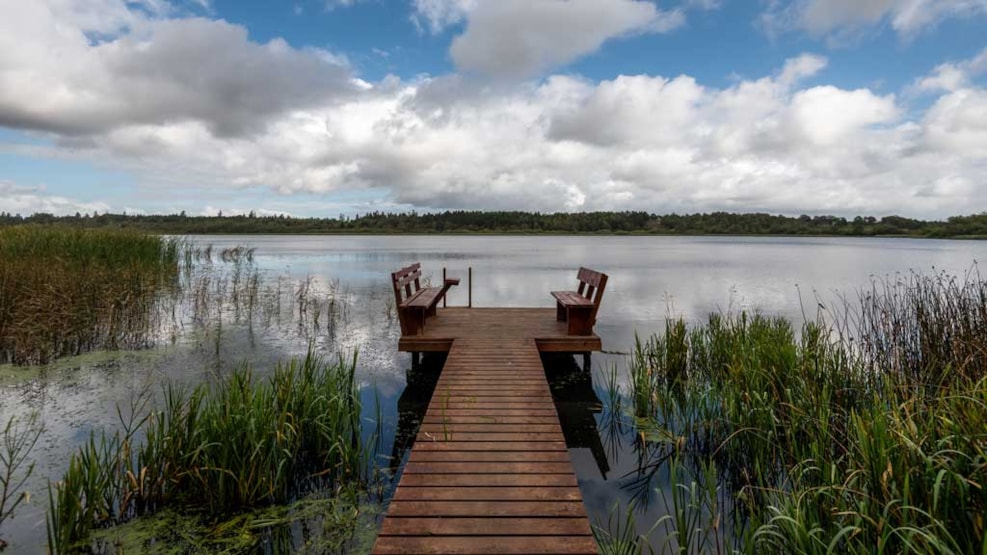 Ejstrupholm Lake
The former heath lake, Ejstrup Lake, is located north of the old station town of Ejstrupholm.
The lake is privately owned, but there is a beautiful nature trail that goes all the way around the lake. The trip is approx. 3 km. At the southern part of the lake, the path is built on a dam that separates Ejstrup lake from Holtum river.
It is allowed to swim in the lake and the best access is when you drive to the lake along Ågade and park in the small parking lot at the end of it. Then you cross the bridge over Holtum å and follow the path down to the lake. Here is an open space with a few primitive benches and nice views of the lake.
Ejstrup Lake, which is part of the Holtum Å system, contains pike, eel, perch, a good stock of large peace fish (shells, bream and rudder shells), as well as a few trout. The lake is quite shallow with max. 4 meters in the deepest places. On the other hand, there are several places where the deepest places are only a few meters from land, which is why the large pike are often very close to land in Ejstrup Lake.