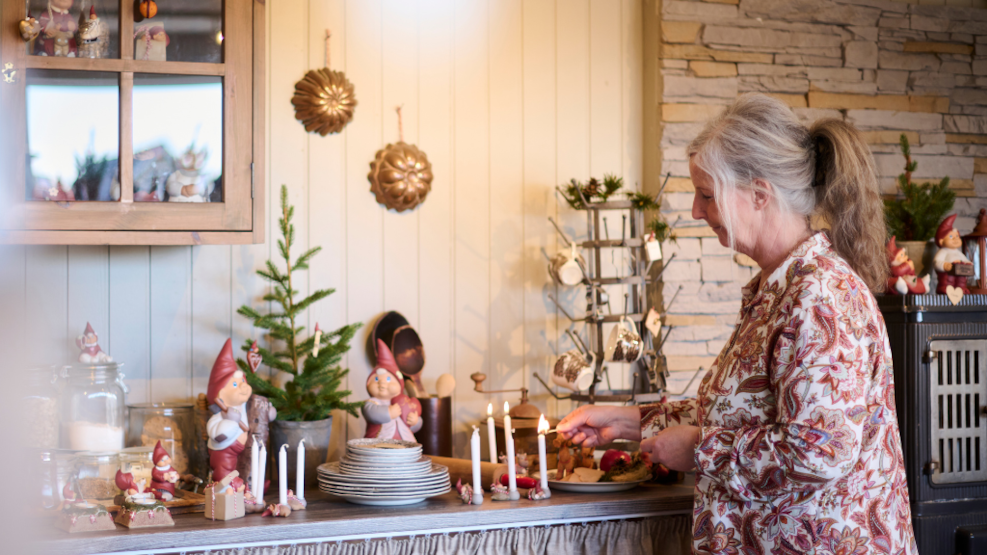 Etly Klarborg – the shop "Butik Gammelbo"
At the thatched farm, where nisser (gnome-like creatures) and trolls are made, near forests and bogs. A place of adventure, where gnomes and trolls thrive.
If you want a gnome with soul and personality, a gnome that smiles, then visit Etly Klarborg at "Gammelbo".
At "Gammelbo", there's an exhibition of watercolours, as well as acrylic and oil paintings. On each of them, Etly Klarborg has painted a small nisse face, which she uses on all her paintings.
Nissehuset is open every Sunday of Advent. Go for a walk in the forest and try and find the gnomes that are hiding there. You can buy apple cakes, Christmas punch, coffee and soft drinks.
So, come and see if you can find a gnome.
"Gammelbo" is worth visiting.
The shop at Hune
In October 2016, Etly Klarborg opened another shop. The shop at Hune is located at Ilsigvej 19, Hune. The opening times are: Monday to Sunday 10am-5pm – all year round.