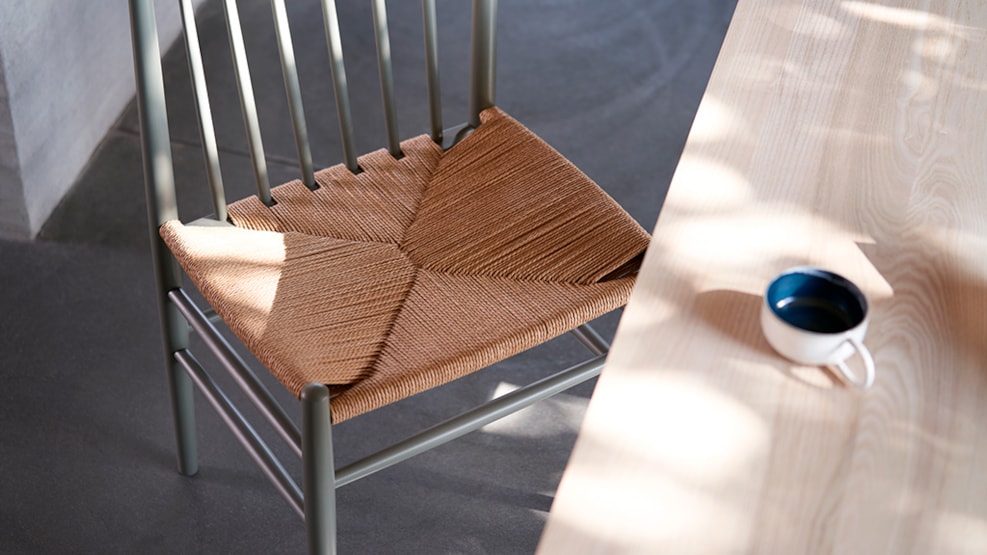 FDB Møbler Frederiksberg
FDB Møbler is known internationally as a frontrunner in Danish design, creating furniture that is aesthetic, functional and affordable. Browse the store's wide range of sustainable products and order your own Danish design classic.
Danish design for all
Danish design wouldn't be the same without FDB Møbler. Established in 1942 with a mission to bring functional, high-quality design to everyone. Set up as a cooperative business, it wanted ordinary people to have access to great design and that's what has been achieved.
Danish Designers Børge Mogensen, Poul M. Volther, and Ejvind A. Johansson are among those that steered the ship of FDB Møbler, contributing many great designs to the collection. Most Danish families will have at least one item from FDB Møbler in the home. The deep, high-backed sofa by Erik Ole Jørgensen for example, continues to enjoy popularity to this day.
Beauty from function
As is the common thread of Scandinavian design, FDB Møbler makes furniture that starts with function, allowing the aesthetics of simplicity and high-quality raw materials to speak for themselves. Walking around the Frederiksberg store you can see just how much Danish design has influenced the aesthetics of modern design globally. Some of the pieces designed well over half a century ago look as fresh and relevant as if they had been designed today.
Light oak and beech creations give a timeless beautiful and airy feel to the store where knowledgeable staff are on hand to point you in the right direction. This is a store where you can enjoy the history and the present of Danish design and find out which piece will best suit your own home.